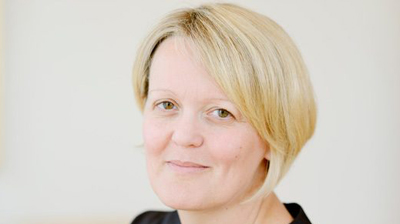 UK bank NatWest, part of the Royal Bank of Scotland, has announced the launch of a new digital bank account for small businesses.
The introduction of the smartphone-based account, called Mettle, responds to a growing appetite for digital banking services among consumers and businesses.
Mettle combines a current account, including a debit card, with invoicing and bookkeeping capabilities. Customers open a business current account by downloading the app, which can be used to forecast their business performance, create invoices from their smartphone and provide reminders for chasing payments.
The banking service is currently at the pilot stage and customers will need to request a download link direct from Mettle. They will then work closely with the Mettle team to influence how the product will develop.
Alison Rose, chief executive of commercial and private banking at NatWest, said: "With a constantly evolving banking and technology landscape, we know we need to adapt in order to offer new customer-focused solutions.
"The premise for Mettle lets our customers focus on 'forward-looking' finances, combining technology and proactive insights so SMEs can make better decisions and run their businesses more successfully.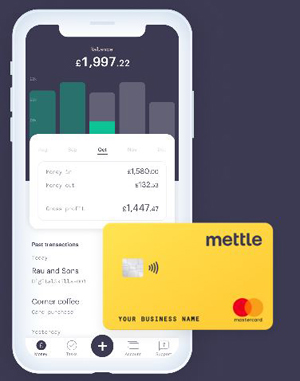 "Being able to engage with our customers and to get their direct feedback, at this early stage, is extremely important to us."
Mettle has been developed in partnership with 11:FS and Capco and will run independently from NatWest, with both customers and non-customers able to apply for an account.
UK small businesses can apply for early access to the Mettle pilot at www.mettle.co.uk.
Parent company RBS has been investing in a range of innovative finance solutions, including the purchase of online accountancy software company FreeAgent for £53 million earlier this year and the launch of online corporate lender Esme.
A growing number of new rivals have launched digital banking services for SMEs in the UK, including CountingUp, a business banking app that recently received the backing of leading fintech investors to support its growth ambitions to reach 1 million small business customers.
CountingUp is based around a smartphone app and offers combined services covering banking, automated bookkeeping and tax reconciliation.
Since its launch this year, customers have opened more than 4,000 accounts, with more than £18 million worth of transactions processed and over £2 million in customer deposits.
Like Mettle, the CountingUp business current account is an e-money account provided by Prepay Solutions (PPS), a trading name of Prepay Technologies, which is authorised by the Financial Conduct Authority.
Traditional banks are focusing on how to respond to the growth in smartphone-based banking in the UK, with the launch of a range of new digital rivals including Atom Bank, Starling Bank, Tide, Revolut and Monzo.
Monzo recently announced that more than one million people are now using its app to spend and manage their money, with 20,000 people a week signing up, equivalent to 15% of all new current accounts in the UK.
The main banking groups have been reducing their branch network and increasingly focusing on online services in response to changing customer expectations.
Royal Bank of Scotland has become the first of the UK's big high street lenders to open a standalone digital bank, but others are certain to follow.
Britain's biggest high street lender, Lloyds Banking Group, recently announced a major reorganisation of roles, including the creation of thousands of new jobs, as part of plans to digitise its infrastructure and the services it offers to customers.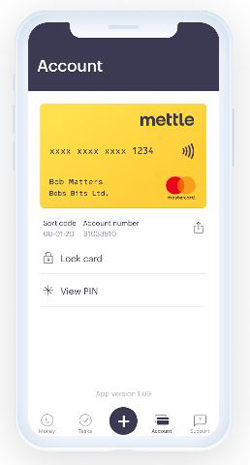 However, their retreat from the High Street has prompted growth in rival services that combine personalised services and digital banking.
This includes Metro Bank, which combines online banking with a growing local branch network, while CivilisedBank plans to combine digital services with local relationship managers when it launches in 2019.
Mark Stephens has been appointed as CivilisedBank CEO, taking over from interim CEO Philip Acton.
Stephens has had an extensive career in the banking and finance sector. He was previously CEO of Harrods Bank, where he oversaw the bank's strategic direction, including its recent sale to digital challenger bank Tandem.