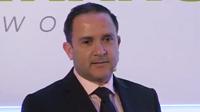 The auto finance industry is set to be reshaped by the global shift from car ownership to transport systems based around mobility services, according to an industry expert.
Advances in technology mean that transport is being affected by digitisation which is enabling a completely different approach to car use, according to Jens Diehlmann, global automotive finance leader at Ernst & Young.
He argues that by 2030, around 5.2 trillion miles or 26% of total travelled miles globally will be shared, creating a $2.6 trillion market.
Global access to the internet and the rise of digitisation, with 80 billion connected devices by 2020, will enable the efficient roll-out of new concepts and services.
Furthermore, increasing urbanisation, where space is at a premium, can push up ownership costs, meaning new cost-efficient concepts such as car sharing and ride sharing become more popular.
Globally, use of car sharing will rise from an estimated 6.5 million members in 2015 to 26.2 million in 2020, while demand for ride sharing services will double.
This could reshape the new car market, he argues. For example, higher utilisation in car sharing could reduce the number of new cars that businesses need by 80%.
He said: "What we all agree is that vehicle ownership will go down. Vehicle usage will go up. The main drivers will be customers' behaviour on the internet, digitisation and urbanisation.
"So, the question to [the industry] is, how can we from an OEM perspective and leasing company perspective better promote change in mobility and participate in it?
"Because to a certain extent other industry sectors are capturing value chain and they're not taking the least profitable part of the business, they are taking the profitable part of the business."
He cites Uber as an example of how revenues are being generated outside the industry.
Initially, it focused on the core ride-sharing model, but now it has access to a wealth of driver and customer data that is allowing it to expand its offering based on highly personalised data.
This fits with a shift in focus away from the car itself, to the value the journey can generate.
Diehlmann believes there are five future finance challenges facing the market.
Firstly, her argues the future is less about selling vehicles and more about travelled miles, secondly, consolidation by 2030 will create only a handful of 'one-stop-shop' mobility platforms, which will be able to influence and guide customer choices.
Two other factors relate to data, which will be a key currency for businesses and something that is traded on open platforms, particularly mobility data.
Finally, cross-selling of other services during the journey will be a key growth area.
The challenge for the auto finance industry is where it fits into the market and how it can continue to remain relevant and profitable.
The answer may lie in the next stage of mobility, where different forms of travel are synchronised on a single easy to use platform.