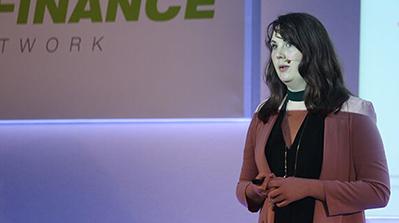 Companies can have dramatic results on the shape of their business and even the industry by reaching outside their businesses and importing innovators.
That is the message from Liberty Mawhood, chief operating officer for tech investor L Marks, an innovation agency that helps large or established organisations to work with early stage businesses and start-ups to develop new products and ideas.
She cites the example of Walt Disney, who looked outside the business during the development of Fantasia in the 1930s for help in producing better cinema sound.
She said: "It was during that process that he found two guys working in a garage in Palo Alto, California. They were Bill Hewlett and Dave Packard, and they became the founding fathers of what we now refer to as Silicon Valley.
"They really solved a piece of the puzzle for them and it's interesting that Disney and Hewlett Packard are still working together today."
Mawhood believes the auto and asset finance industry can learn a lesson from this approach by searching for the "next Hewlett Packard" within the wider industry.
You can watch Liberty Mawhood present at the International Auto Finance Network conference, on the video above. It is sponsored by White Clarke Group.
In the video she describes L Marks project with BMW Financial Services to launch its Innovation Lab last year, and introduces four fledgling fintechs who talk about their work with BMW using new technology to help solve pain points in the auto finance buying cycle.
Since the video was filmed, L Marks and the fledgling fintechs have completed their innovation lab project and have reported on the results which have all been very positive.
The partnership is one of a number taking place in the industry. It offers an opportunity for fintech and large finance companies to work together to better meet customers needs – and offers an alternative for finance companies to the erosion of core elements of their businesses by fintech disruptors, who offer technology delivered alternatives to parts of the finance cycle which no longer appeal to customers.