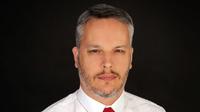 Leading car finance broker DSG Financial Services originally began looking at automated e-signing and verification system as part of a move to set up its own lending function alongside its existing broker offering.
"We wanted to make sure the lending process was as efficient as possible, given that lenders and borrowers are increasingly moving to online operations. Our first thought was to implement an e-sign function. But once we evaluated Dealflo's solution, we saw we could do a lot more, by creating a multi-lender facility which automates processes end-to-end and which would deliver significant additional benefits," explains DSG's CEO Richard Hoggart.
In collaboration with DSG's internal IT team, Dealflo created an online platform for the company which is badged with the company logo and which looks like the DSG brand to customers.
"Essentially documents from the lenders we deal with, including our own Unity offering, can be signed via that platform. To the customer it looks like a DSG product, but the document is the lender's own document and the e-sign and customer verification procedure is integrated with each lender's own processes," Hoggart explained.
DSG worked with each lender to ensure they were happy to participate with the online process, and had to satisfy their legal and compliance requirements. Currently seven lenders are signed up to the platform, along with Unity.
Shedding the paperwork
Hoggart reports immediate benefits from using the automated system, which replaces the previous approach requiring the dealer to show the customer several pages of documents to sign.
"Now the customer can open up our systems in their own home, on a laptop, tablet or phone. They are creating their own environment for decision making, rather than being forced into a particular way of working. The system records that they had read the fully agreement, and there is built in integrated identify checking," Hoggart explained.
"Online ID verification is far more robust than the previous approach – something like a photocopied driving licence can easily be forged, for instance, whereas using Dealflo's technology means identity checking is much more secure from a compliance perspective," he added.
Dealflo's solution has in-built checks to ensure the customer follows every step of the process when reading and signing the document, removing concerns that dealers may have missed out a stage.
"We've taken the middle part of the process out, and a lot of the paper as there is now no requirement to sign at the dealership. That made us more efficient, and it's increased the rates of completion and acceptance, so our conversion rates have gone up," Hoggart reported.
With some lenders, DSG has also been able to automate payment to brokers once finance has been arranged.
"With a major prime finance lender such as Barclays, we have seen 70% of finance agreements signed via the Dealflo process. This represents significant efficiency savings in terms of reduced turnaround times, less human intervention and elimination of the need for rework due to paperwork errors," Hoggart said.
Safe and secure
Once an agreement has been viewed by a customer, and that individual's identity has been verified and a contract agreed, then all the paperwork is transferred to Dealflo's digital vault on a secure server. This contains the documents, the ID verification report, and process evidence which is sealed into a file that is tamperproof, a facility which Hoggart says provides security and peace of mind.
DSG can access the digital vault when necessary, but the company also has a working copy of the agreement available as a PDF which can be used for checks, making payments and other customer interactions.
"It's taken time and resource to get us where we are, but we saw this as a long term investment – in ten years' time nothing will be done on paper as it is now, and it will all be electronic.
We wanted to get ahead of the game, and in Dealflo we found a very strong partner to support us in doing just that," Hoggart said.
This case study is taken from Dealflo's White Paper "Signing up to the future: Digitising the Commercial Finance Contract Process". Complete the form below to download your free copy.
DOWNLOAD THE FREE WHITE PAPER FOR MORE DETAILS - COMPLETE THE FORM BELOW