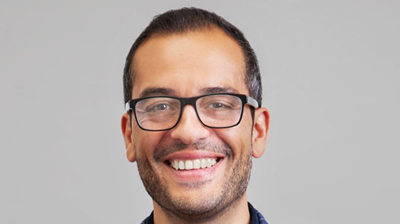 First impressions count for a lot, especially in a competitive market. As financial services companies have found to their cost, the customer onboarding process can make or break a customer relationship. Get onboarding right, and it's the perfect opportunity to win a customer's loyalty. Get it wrong, and customers will become frustrated and walk away.
Today's consumers want to sign up for financial agreements quickly and conveniently. Either online, at home, or face-to-face with an intermediary. In two recent studies, researchers found that 83% of UK consumers are comfortable signing financial agreements electronically if it means receiving funds faster1, and that 41% of customers would be happy to buy a car through an entirely online process2.
As well as delivering the slick, fast, online processes that consumers demand, lenders need to be sure they are managing all the potential risks and meeting regulatory and compliance requirements.
Technology is the answer, with digitisation offering a way to help financial services companies deliver the right customer experience – and reduce their risk profile.
But do financial services companies truly understand the risks they are carrying in their existing customer agreement processes?
Dealflo's guide helps financial services companies identify those hidden risks, and looks at how specialist technologies gives organisations the tools to tackle them, while also introducing efficiencies and improving the customer experience.
Through 9 questions, the guide enables readers to evaluate their exposure to 5 common types of risk: operational risk, commercial risk, risk of fraud, issues over enforceability, and compliance risk.
Find out how:
Friction and delays in the customer journey expose providers to the commercial risks of lost sales and becoming non-competitive.

Human error in manual processes can led to commercial and operational risks: customers don't want to compete time-consuming steps and manual ID checks are slower, more prone to errors and more costly than automated checks.

Requiring physical copies of ID documents slows down processes and increases costs.
Validating the identity of a potential customer and proving they are in charge of the transaction is critical to mitigate the risk of fraud and impersonation.
High fail rates for ID verification can mean losing out on sales and carrying commercial risk.
eSignature alone is not sufficient to reduce the risk of unenforceable agreements.
A full audit trail of customer actions and intent which cannot be tampered with will demonstrate integrity and provide the proof to meet compliance requirements.
Strong and persuasive evidence needs to have integrity, to be compelling and to be easy to understand.
Change, both internal and external, is inevitable in financial services: solutions which cannot easily be updated, and are therefore not future-proof, run the risk of becoming non-compliant, obsolete or operationally expensive.
1 Great Expectations: The Demanding Market for Credit, Equiniti Credit Services - https://equiniti.com/media/3520/eq-consumer-report-2017-v6.pdf
2 Capgemini / Financial Times https://www.ft.com/content/34737954-51e6-11e7-a1f2-db19572361bb
Find out how technology can transform the financial agreement process, turning processes such as customer verification and agreement consent into a competitive advantage, rather than an overhead cost.
Improvements to the customer agreement process not only reduce friction and customer abandonment, but can also help companies meet key compliance, evidence and enforceability requirements. Not getting it right means that financial services companies might be carrying risk that they don't even know about.
Download your copy of Customer Onboarding: 9 Questions To Evaluate Risk In Your Financial Agreement Process by filling in the form below