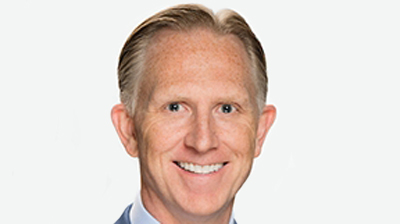 NASDAQ-listed Vasco Data Security has rebranded as OneSpan and announced the acquisition of financial agreement and identity verification firm Dealflo in a deal worth £41 million ($55 million).
The deal brings together two leaders involved in the digitalisation of business processes for customer onboarding.
UK-based Dealflo has seen rapid growth in the asset finance market and recently reported that more than one-third of all motor finance agreements executed in the UK now pass through its financial services automation platform.
The platform allows motor finance companies to digitise their end-to-end customer agreement process, including the use of e-signature technology.
It also collects evidence at each stage of the transaction to prove that agreements have been executed to fully compliant standards.
Among its recent customers is Santander Consumer, which signed up to the system to underpin its motor finance operations.
OneSpan, formerly Vasco, CEO Scott Clements said: "This acquisition will enable us to grow our subscription revenue and Dealflo's technology will be a major differentiator for our eSignLive solution.
"In addition, Dealflo's identity verification capabilities will allow us to accelerate the launch of our TID platform-based onboarding, identity and anti-fraud solutions."
According to business research company Aite Group, the acquisition creates a strong player to meet growing demand in the market.
Aite Group's retail banking and payments research director Julie Conroy said: "The combination of two leading providers of solutions for agreement automation creates a strong offering for customer onboarding.
"Financial institutions in particular have a growing demand for onboarding automation solutions and coming from OneSpan, a leading provider in the financial services industry, this will make for a very compelling offering in the market."
There are significant synergies between the companies. Dealflo's development centre is in Montreal, the home of OneSpan's largest development centre.
In addition, OneSpan Sign e-signature technology is already integrated into Dealflo's platform and more than half of Dealflo's customers also use OneSpan services, including leading financial institutions and organisations such as BMW, Santander, BNP Paribas and Mercedes Benz.
Dealflo founder and CEO Abe Smith said: "The entire Dealflo team is thrilled that we are joining a leader in the financial services segment that can accelerate growth of our solution and expand into new regions where OneSpan is very well-established.
"We have a deep history with OneSpan Sign and look forward to working together and expanding our integration into OneSpan's powerful and innovative Trusted Identity platform."
As a result of the transaction, OneSpan has revised guidance for its full-year 2018 financial performance, with revenue expected to be between $201-211 million, while adjusted EBITDA is predicted to range from $15 million to $19 million.
Clements added: "While our revised guidance reflects the near-term financial impact of acquiring an early-stage technology platform, we see tremendous opportunity to leverage this strategic addition and deliver significant long-term revenue and EBITDA growth in the years to come."
More than 10,000 customers, including over half of the top 100 global banks, use OneSpan solutions from digital authentication to fraud mitigation and workflow management.