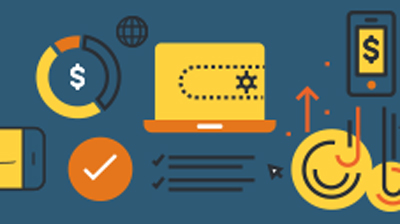 Signing up a customer is a make or break moment – get the onboarding process right, and it's the perfect opportunity to win a customer's loyalty. Get it wrong, and the customer may walk away, or the organisation can find itself exposed to unnecessary risks.
Today's customer is looking for speed, ease and convenience – whether online, through an intermediary, or in-branch. It's no surprise that innovative financial services companies looking to win new customers and increase customer loyalty are turning to technology to help improve the customer experience.
Despite this, the process of choosing the most appropriate technology from the range of options available commercially can prove challenging; and many organisations are unsure about how to assess suppliers' offerings.
To help with this challenge, Invigors has published an RFP guide aimed at financial services companies looking for technology which can automate the end-to-end customer agreement process – from a customer's initial application, through to electronic identity verification, the electronic presentation, signing and vaulting of an agreement, and the capture and management of all supporting electronic evidence.
The customer agreement process as part of onboarding is the beginning of a provider's relationship with a customer. The more difficult and manual the process for the customer, the more likely they are to become frustrated and, in some cases, abandon the transaction. If finance providers want to attract and retain customers then they need to make onboarding a pain-free and enjoyable process. If providers fail to achieve this, then they will lose out to competitors in the market.
Smoothing the customer experience and making onboarding processes slicker and simpler has benefits for the organisation as well as the consumer. Sales proceed faster, while manual errors are reduced or eliminated. Manual or semi-manual processes are expensive for businesses to scale as they grow and are often inefficient. A technology solution offers an organisation the flexibility to grow as the business develops.
Providers also need to be sure that all their customer onboarding processes are secure, comply with all necessary legal and regulatory requirements and offer a complete, tamper-proof audit trail.
Set up correctly, end-to-end automation of contracts can reduce risk because it allows a financial institution to control an agreement process from beginning to end – meaning that the process is either carried out compliantly, or not at all.
For organisations looking to select a technology solution, it is critical to balance improvements in functionality with reductions in risk.
The newly released Agreement Automation for Customer Onboarding RFP Guide is designed to provide the support businesses need to improve their customer agreement processes without compromising on any of the operational, commercial, compliance, fraud or enforceability risks to which they might be exposed.
The new guide is aimed at financial services companies looking for technology that can automate the end-to-end customer agreement process and comes with a sample RFP template pre-populated with best practice questions.
Finance providers that are looking to improve the customer experience with technology, whilst simultaneously addressing compliance and enforceability concerns, might find this guide a useful place to start.
The Agreement Automation for Customer Onboarding RFP Guide is available free of charge, courtesy of Dealflo.