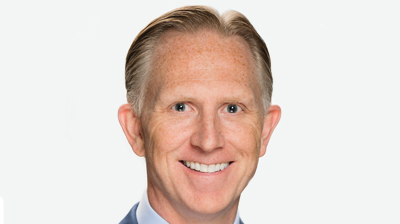 Last May (2018) Vasco Data Security acquired UK-based Dealflo in a cash deal worth £41 million. At the same time it made two significant announcements – the launch of its Trusted Identity Platform and a change to its corporate name from Vasco to OneSpan.
The moves were led by OneSpan's chief executive Scott Clements, who joined the company in 2015, was appointed chief operating officer in 2016, and subsequently CEO in July 2017. Prior to joining Vasco he headed up the retail solutions business at Tyco International where he was the chief technology officer and latterly the corporate senior vice president in charge of business development.
Vasco was formed some 25 years ago in Chicago by founder T. Kendall (Ken) Hunt. Hunt's aim was to create a business capable of producing hardware solutions that provided authentication to transactions in the banking industry. The result was a series of successful implementations especially in the Europe and Asia Pacific regions.
By 2015, however, it was becoming apparent that hardware solutions to authentication were becoming a "mature" and no longer the successful driver of growth they had been. In addition mobile devices were appearing on the market in increasing numbers and requiring new solutions to the challenges of authentication.
Clements explained: "The new users of mobile device technology did not want to visit bank branches and provide details such as proof of income, or identity – but the banks still required high levels of security and authentication. At the same time these levels of security had to be ever more transparent and compliant."
Digital onboarding
The corporate decision was made to expand operations to include the digital onboarding of new customers. Clements and his team researched the market for possible acquisitions. Having some previous business experience of Dealflo was advantageous especially since the company was actively involved in the asset finance sector, and was based in the UK with current operations extending to North America and EMEA.
Dealflo, established in 2009 by Abe Smith, had become a leading provider of identity verification and end-to-end finance agreement automation solutions. Its flexible workflow system automated the full lifecycle of customer onboarding by providing integration of third-party identity verification tailored to e-signature capture and secure vaulting.
In addition Dealflo users were protected by ensuring that all agreements fully complied with the mandated process whether signed online, in a dealer showroom, or alongside an intermediary. The result, Clements explained, was increased enforceability with the strongest evidence available, with far less risk from a legal, compliance and financial perspective.
New sources of revenue
The acquisition also served to extend OneSpan's source of revenue and operation from beyond banking, and gain access into other sectors such as asset and automotive finance.
Clements stressed that Dealflo's "great product" was its verification hub which gave clients access to the widest range of configurable identity and verification services. "These extended from identity verification bureaus to specialist providers – all through single web-services integration with a single contract," he said.
Corporate integrations are rarely easy, but Clements said: "Sometimes integrations are more of a cultural issue. Having done them before I knew where the challenges lay. I was aware that the verification hub could be added to our own products without difficulty and staff did not have to live in uncertainty for any length of time."
There were significant synergies between the companies. OneSpan's Sign was easily integrated into Dealflo's platform and more than half of Dealflo's customers are also OneSpan's, including leading financial institutions such as BMW, Santander, BNP Paribas and Mercedes Benz.
He added: "As a result we are already planning to launch our first integrated products in Q2 2019 together with a new machine learning-based risk platform, initially in the US."
Increasing levels of security and compliance
Looking ahead Clements said: "Within the lender-user experience, since the digital transformation there is a real economic need to manage fraud – but with a user experience that is not different for either the user or borrower."
"We can't solve the challenge of fraud by asking customers to turn up at the showroom or retail outlet and providing documentary proof any longer. The challenge now is to provide increased levels of security and compliance with increased speed and transparency."
Clements stressed the importance of the company's Trusted Identity Platform (TID). "There is a big shift in the banking and financial services sectors in terms of the way they use Cloud computing. As we see the traditional banks facing increased competition from newer digital banks, the need for more agility is moving them towards running their systems on the Cloud. Although we are not a traditional Cloud-based company our TID is a trusted identity platform designed to help lenders onboard transactions in a cost efficient and agile way and our intention is to be Cloud-centric."
The most recent figures available, via a corporate earnings call, show OneSpan moving upwards following the Dealflo acquisition. In Q3 2018 mobile security software revenue grew by 50% and subscription revenue by 38%. Revenue for the quarter was $52.5 million - an increase of 3% compared to the same quarter the previous year - while revenue for the first nine months of 2018 was $147.5 million, an increase of 6% from the same period in 2017.
2018 was also a good year for accolades. The company was awarded the top spot for overall customer satisfaction in the G2 Crowd Grid Report for E-Signature for the 10th consecutive time. The report ranks the top 10 e-signature solutions and OneSpan Sign (formerly eSignLive) scored higher than all other solutions including DocuSign and Adobe Sign.
For the full year 2018 Clements anticipates OneSpan's revenue to be in the range of $201 million to $211 million and adjusted EBITDA to be from $15 million to $19 million. He stressed that from its four main offices in Chicago, Montreal, Brussels and Zurich the company has provision for full global coverage.
Clements is also proud of OneSpan's corporate culture which he describes as continuing in the legacy of its founder Ken Hunt. "Ken was a gentleman who was very honest and likeable and whose extraordinary talent and vision helped establish the company as an industry leader. I look forward to continuing with this culture and working with our strong management team and dedicated employees around the world. In this way we aim to leverage our many strengths to grow our business and drive increased value for our customers, shareholders and employees."