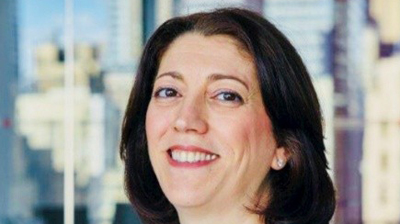 Banking and asset lending specialist CIT Group has revealed a simplified and refreshed brand identity aimed at presenting a more cohesive market presence following a multi-year transformation of the company.
The effort includes a new marketing campaign and website reflecting CIT's consumer and commercial businesses.
CIT chairwoman and chief executive officer Ellen Alemany said: "With a deep heritage and a renewed focus on our strategic direction, it was time to evolve our brand identity to reflect our position as a national bank aimed at empowering our customers to turn their ideas into outcomes.
"The new positioning puts our customers and their goals front and center. Whether they are a business looking to finance needed equipment for their growth or a personal saver seeking to expand their banking strategy, CIT has the expertise to help them get there."
As part of the changes, the CIT Direct Capital brand will transition to become simply CIT, as the company creates a more simplified market approach in its business capital division.
CIT Group has also announced that Alla Whitston (pictured above) has joined the company as the chief technology officer, reporting to Denise Menelly, executive vice-president and head of technology and operations.
Whitston will lead the technology planning and development for enterprise functions and all lines of business, including CIT's point-of-sale platform and proprietary digital applications.
Menelly said: "Alla brings deep technology expertise in banking and financial services, and we are pleased to welcome her to the CIT team as we continue to digitize our operations and invest in our business platforms to drive a leading customer experience."
Whitston joins CIT from Bank of America, where she was most recently the managing director and chief technology officer for enterprise functions.
Previously, she led end-user technology services and wholesale banking technology infrastructure.
Prior to joining Bank of America, Whitston served as the managing director in the investment banking division at JP Morgan and was responsible for application and infrastructure management. She also held key technology positions at Bear Stearns, Goldman Sachs and Bankers Trust.