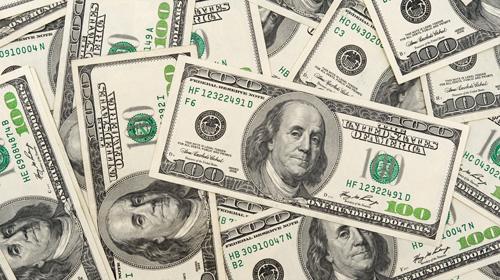 US independent financing companies have a smaller market share than 20 years ago but generate consistently higher yields and returns than either banks or captive lenders, according to a study from the Equipment Leasing and Finance Foundation.
More than 20 independent finance company executives were interviewed for an examination of how independents have built their current success and are preparing for future events.
The in-depth study, commissioned by the ELFF, was prepared by FIC Advisors and follows up on an earlier report published in 2011.
The latest research points out that decades ago, independents dominated the equipment finance business, accounting for 48% of new business volume in 1987.
Decline in market share, which is currently estimated to be 4.6%, resulted from factors including the economic downturn and the acquisitive nature of banks with the capital available to enter or expand their presence in the equipment finance space. It notes that independents provided suitable acquisition targets for banks, and many remain so today.
However, such acquisitions are more likely to be because many independents continue to out-perform the market, rather than as a result of any financial weakness.
The study found higher yields and returns result in part from independents avoiding rate-based 'fights' that they cannot win, and instead focusing on activities in which they can demonstrate value to their customers.
The research suggests that banks' narrow 'credit box' will continue to provide ample opportunity for independents. Similarly, captives operate with constraints on the type of equipment they are willing to finance as well as their ability to offer more complex financing structures, particularly if they involve equipment from multiple manufacturers.
In the interviews, independents frequently cited service quality as a differentiator. They viewed banks and captives as concentrating on larger companies, those with higher credit ratings, and/or relatively straightforward financing needs. The remaining majority of companies provide a large pool for independents to focus on.
Interviewees ranged from small startups to large and established firms operating in the US and abroad.
Despite the diversity of strategy and culture, the ELFF says its assessment shows the one element that distinguishes independents from their financing competitors centers on the power of specialization.
Every finance company interviewed emphasized its focus on an industry vertical or financing niche. Importantly, the ELFF reported, independents operate with a mindset that continually evaluates new niches and, as appropriate, exits those that do are not provide the appropriate risk/return tradeoffs.
It says many banks are "fishing in the same pond", resulting in a more intense competitive environment and a squeeze on margins. Independents actively avoid focusing on areas in which big players are also concentrating; instead, they pick industry and niche areas that they hope are too arcane or small for large lenders.
Overall, the study concludes that the market for independents is strong and growth looks good going forward, with one respondent saying: "This is a good time to be an independent. It is not a good time to be a generalist."
The report offers details concerning ways in which successful players identify the key issues that can impact their performance, engage their personnel teams in addressing them, and make informed decisions, while all the time maintaining the flexibility to 'pivot', or change their course as necessary.
Thomas Ware, foundation research committee chair and senior vice-president, analytics and product development at PayNet, said: "This study provides great insights about an industry segment that is often not uniformly or easily characterized. It's a must read for anyone who wants to know why people are saying there has never been a better time to be an independent than right now."
Download the study at http://bit.ly/ELFF2019Independents.