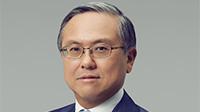 Sumitomo Mitsui Financial Group (SMFG) is to collaborate with the Bank of Taiwan on a range of asset finance initiatives under an agreement signed by the two companies.
The memorandum of understanding will focus on asset finance areas including aviation, shipping, and project finance, along with supporting Taiwanese companies operating in the ASEAN region.
Bank of Taiwan is 100% owned by the Taiwanese government, through Taiwan Financial Holdings, and is the largest commercial bank in terms of total assets in Taiwan.