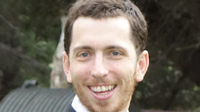 The Australian commercial equipment finance market reached a record level last year, according to figures from the Australian Finance Industry Association.
New lending in 2017 was AUD$34.7 billion, the highest on record and 3.5% higher than 2016. Lenders now have more than AUD$81 billion in commercial equipment finance on their books.
New business grew in all states across Australia, with Queensland the top performer (up 6.5% year-on-year), while the largest state, NSW, grew by the smallest margin (1%).
Peter Drennan, data and research partner for the AFIA and managing director of Qi Insights, said: "There was a strong push in the latter half of the year in Western Australia, suggesting mining is set to strengthen again after slow performance recently following the long mining boom."
He added that there had also been a growing trend towards chattels mortgages, which make up 77% of all commercial equipment finance.
"They are generally seen here as a more flexible product for commercial equipment finance and therefore are used frequently in Australia," Drennan added.
Overall, demand for new finance of transport equipment grew by 2.9% year-on-year, buoyed by trucks, which grew 10.5% over the same period.
In the machinery sector, manufacturing and mining equipment were the best performers, growing new finance business by 19% and 15% respectively.
The AFIA was formed last year through an amalgamation of the Australian Equipment Lessors Association (AELA), the Debtor and Invoice Finance Association (DIFA), Australian Finance Conference (AFC) and Australian Fleet Lessors Association (AFLA).
It represents more than 100 providers of consumer, commercial or wholesale finance that operate throughout Australia, whose members are part of a finance industry that contributes AUD$152 billion to the country's national GDP, employing 450,000 people nationwide.