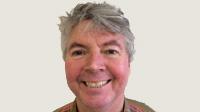 Finance brokerages in the UK need to invest in technology to make the most of opportunities created by bank closure programmes, according to financial technology experts Copernicus.
A recent Reuters report stated that banks in the UK are set to close a record 762 branches in 2017 in what has been an accelerating trend.
However, while emerging banking technology is proving to be valuable to business customers, the Federation of Small Businesses says that members across the UK continue to value the personal interaction that is not easily replicated by online or mobile banking.
Copernicus says that this is the gap that finance brokerages can fill.
Allen Jones, managing director at Copernicus, said: "The fast-growing SME audience is often time short and hungry for quality, trusted finance guidance to grow and sustain businesses.
"More SMEs and the demise of the local bank branch are creating an increasing opportunity for local finance brokerages to serve their local business communities with the type of personal face-to-face service that such businesses often value."
However, he argues that this personal service requires the backing of better technology to support business growth so brokers can serve their customers in an efficient and timely manner.
Jones said: "There is a fascinating dynamic in finance right now; digitisation by traditional banks is driving the broker opportunity, but these brokers in turn, can benefit by digitising parts of their operations to operate in an effective, efficient and compliant manner.
"While these finance brokers work to meet their customers' needs with appropriate personal service, we are determined to echo this approach to support their technology needs."
Copernicus clients include banks, financial institutions, vendors and brokers with implementations in the UK, Europe, US, China, Africa and Asia.