Auto fintech disruptor Cazana has held talks with potential investors and customers in the US as part of expansion plans that could more than triple its size.
Cazana is currently the UK's largest car search and indexing engine for used cars, having amassed data on all 37 million cars on the road and obtaining values for 98% of them. It currently has 600,000 UK vehicles listed for sale on its website.
In preparation for a Q3 2018 launch in the US, it is building a database that will mean it initially offers access to around 4.5 million vehicles for sale on its site, along with data on every vehicle on the road.
Founded in 2013, Cazana combines an extensive database with technology that monitors every car on-sale, used artificial intelligence (AI) to obtain vehicle history and allowing customers to track a car's value with a timeline of events from its manufacture to present day.
A key point of difference is that it collects and processes as much information as possible to give a per-vehicle valuation, rather a generic figure based on model, age or specification that is normally used by price guides.
Its AI-based approach means it can expand its disruptive business model to new markets swiftly, giving competitors little time to respond.
In addition to providing information to millions of car buyers every month, Cazana's insight is increasingly in demand in the B2B sector, from customers including leasing companies, dealers and vehicle manufacturers.
It provides a key alternative source of data, based on real-time used vehicle values that reflect forecourt asking prices.
Founder and CEO Tom Wood said: "Leasing companies, dealers and manufacturers are becoming more sophisticated. They are demanding more data from a range of sources along with insight on how demand is changing, particularly with assets that are poorly understood by incumbent valuation providers such as electric vehicles."
Cazana's data includes make, model, specification, optional extras, images, vehicle history, such as MoT, sales dates, tax and ownership records, along with a condition score and a Cazana valuation, with depreciation modelling.
It can also provide market activity information, such as in-market customers, working with finance companies and other customers to provide lead generation and guide buyers into dealerships and finance houses.
The company also offers fraud detection by proactively scanning the used car market to identify whether customers are putting financed vehicles up for sale, while valuations pinpoint real-time vehicle pricing data to support residual value-related decision-making.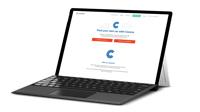 Wood held talks with US investors and venture capital funds when he joined five other fast-growth UK companies on a trade mission to America as part of a UK government programme to promote UK big data and insurtech capability.
Wood said: "Cazana's global vehicle database has been proven to reduce the risk of insurance fraud in the UK market, and we showed US insurers how this data can help them write motor insurance more cost effectively."
At a networking event hosted by the British consulate in San Francisco, Cazana received interest in its valuation and fraud reduction systems from US insurers including Allstate and AAA.
Wood added: "This trip has been an excellent opportunity to prove the value of Cazana's services in the US market and to start to build contacts ahead of our launch here.
"Our vehicle data already spans key European countries, as well as the USA, and so this has been a great opportunity to start to work with the investor and automotive community here."
In addition to a US launch, Cazana is also planning to expand its data services to France next year, with a further three European countries added in 2019.
This will extend its analysis capabilities, with potential to assess cross-border used vehicle remarketing opportunities.
Cazana is backed by investors and advisors including Payman Pouladdej and venture capital firm Passion Capital, which has funded 65 early-stage tech start-ups since its launch in 2011.
Partners in Passion Capital include Eileen Burbidge, who is a member of the UK Prime Minister's business advisory group and a fintech envoy for HM Treasury.