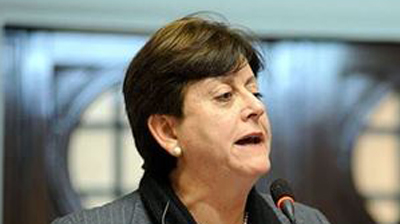 A Peruvian politician has submitted a bill to the country's congress declaring that fintech regulations should be established as a national priority.
Lourdes Alcorta Suerto (pictured), of the Fuerza Popular party, called for the move as "a matter of national interest".
Fuerza Popular holds a majority in the country's unicameral congress.
She said fintechs could offer "considerable benefits", but claimed the industry was in need of regulations to protect the interests of users.
Should the bill be passed, Peru's financial service industry watchdog, SBS, would be responsible for developing regulations and measures. SBS began analysing the sector with a view to regulation in 2017 and was due present a report this year.
In response to the growing technology sector in the country, an alliance of Peruvian fintech companies, known as Fintech Peru, has been launched with Oscar Salas of Afleuenta as its president.
In September, Fintech Peru reported that the country was consolidating its position within the region as one of the most important markets for those who offer financial innovation.
Over the past two years, there has been an "exponential jump" both in supply and demand for fintech, the organisation reported.
A contest for fintech start-ups in the country at the annual Digital Bank event saw entries rise over the past four years from seven to 50, according to Patricio Silva, CEO of Digital Bank Latam.