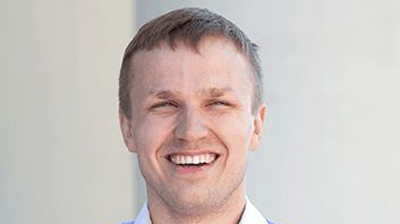 Fintech startup Debitum Network has launched a platform to connect global investors with small businesses seeking short-term loans.
The launch comes six months after Debitum Network raised more than $17 million in its initial coin offering (ICO) and follows through on the startup's promise to launch within half a year.
The Lithuania-based company aims to tackle a shortage of funding for small businesses through its platform, known as Abra 1.0.
It allows investors from around the world to fund short-term loans to small businesses within a self-contained ecosystem that includes service providers such as risk assessors and insurers.
The company plans to roll the service out to 15 countries by 2019, offering small business loans of up to €1 million.
The company says its solution is a unique hybrid model, combining the best features of crypto currency transactions and traditional lending.
Its internal processes are powered by blockchain technology, using the platform's Ethereum-based digital token, while loans are delivered using traditional currency.
Debitum Network was created by the founders of two other companies, alternative finance company Debifo and high-tech firm Inntec.
In three years, Debifo has had a turnover of €50 million in factoring lending and Inntec has been one of the fastest growing IT companies in northern Europe.
The co-founders are Martins Liberts (pictured), a former managing director of Tieto, who is a director of Inntec and board member of Debifo; Donatas Juodelis, also a co-founder of Inntec and Debifo; and Justas Šaltinis, CEO of Debifo, who has nearly a decade of experience in corporate finance.
In a recent blog, Debitum Network wrote: "Debitum Network is a good example of a transparent blockchain driven company that is responsibly using collected funds from ICO and has just delivered a promised product of an alternative lending platform.
"In any area of life, the 'old' tends to condemn the 'new. However, it often turns out that the 'new' has been born out of the deep need for change.
"Our current financial system needs disruptive and radical changes in order to become more transparent, accountable and reliable. Blockchain driven companies can be the pioneers that will spearhead the change and transform the opaque and outdated financial system into a much better one."