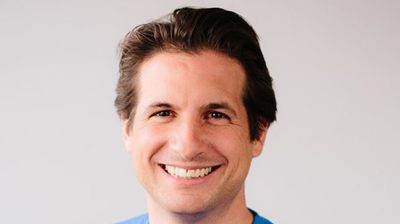 Business growth is accelerating at digital alternative lending platform iwoca, which has lent close to £600 million to small businesses since its launch.
The company was founded by Christoph Rieche and James Dear in 2012 after they decided that the business finance sector needed a funder that could break down the barriers facing small businesses that want to access additional capital.
They formed iwoca (short for 'instant working capital'), targeting Europe's 20 million small businesses with a digital service that removes much of the paperwork from the loans process and reduces the time to access funds from weeks to, in some cases, minutes.
It has supported more than 62,000 funding agreements to 22,000 businesses since launch and is now one of the fastest growing business credit providers in Europe, with customers in the UK, Poland and Germany.
Technology speeds up loans process
The key to its rapid growth is the speed with which clients can access finance with the minimum of paperwork.
It establishes direct links to customers' financial accounts, which gives clarity when it comes to Know Your Customer requirements and confidence when making lending decisions.
Customers sign up online and link their business accounts to iwoca, or upload bank statements, VAT returns or company accounts. iwoca's systems then make an instant assessment of the client business and confirm an offer within hours, sometimes in just seconds, with funds available immediately.
iwoca has a range of integrations, including eBay, Amazon, PayPal and Sage Pay.
Its technology reduces traditional underwriting costs by up to 90%, with 70% of its customers receiving an automated instant approval or decline decision.
A second factor in its fast expansion, the company says, is the lack of finance available to SMEs from the traditional banking sector.
Rieche, who is also the company's chief executive, told delegates at the recent International Asset Finance Network conference in London that while gross consumer lending by banks was up 72% between 2011 and 2018, with corporate lending up 48%, small business lending was down 13%.
The value of loan and overdraft facilities offered by banks to businesses with less than £2 million in annual turnover has fallen by a quarter since 2011, according to UK Finance*.
In the UK, iwoca estimates it now represents about 2.5% of the business overdraft market in outstanding credit volume and, between December 2015 and December 2017, its credit line approvals represented the equivalent of 10% of the business overdraft market approved by the high street banks.
The business was recently named the UK's fastest growing SME finance provider by the Sunday Times Hiscox Tech Track 100.
Rieche said: "Small business owners want access to finance to be on their terms, so that they can get on with running their business. iwoca provides a solution built around their needs and delivers exceptional customer service. These have been the building blocks for fast growth and expansion."
Expanding to 1 million customers
Growth is expected to accelerate; Rieche's aim is to fund 100,000 small businesses in the next five years, with an eventual goal of reaching 1 million customers across Europe.
Already, it has reached profitability following a doubling of revenue over three successive years.
The business lent a company-record £2.2 million to 137 businesses in a single day at the end of June 2018, providing more than £1,500 per minute in funding.
Rieche added: "We are eliminating the barriers banks have put up to small business finance - the cumbersome paperwork, long waiting times and unfairly rigid lending criteria - so that small businesses can get access to the funding they need to realise their full potential.
"Achieving profitability demonstrates the strength and depth of our business and marks a significant milestone for iwoca. We have built a strong and trusted brand with a solid customer base. This is just the beginning."
Partnerships are a key to iwoca's expansion, through links to retailers, finance companies, banks and other business providers, such as accountancy software services.
Through an open API, partners can link to the iwoca ecosystem to offer rapid access to finance with minimal paperwork using their own platform.
It has partnerships with brands including Tide, the business banking app, online payment processor PayU, and popular accounting applications Xero and KashFlow.
Underwriting, loan management and financing is managed through the iwoca lending API.
iwoca has entered into a series of innovative partnerships with banking groups, including with Italy's Intesa Sanpaolo, to offer financing solutions for SMEs in their respective countries.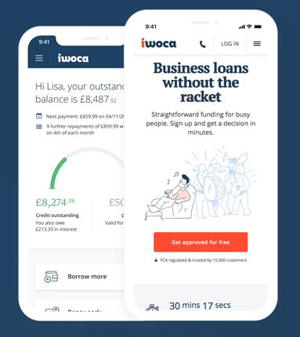 Championing Open Banking
It also recently became the first business lender to connect with any of the UK's nine largest banks under the Open Banking initiative.
It now offers Open Banking for all new customers with a Lloyds Bank account, so business owners can securely link their bank data to electronically provide iwoca up to five years of transaction history.
iwoca was an early participant in the Open Banking initiative, forming a dedicated Open Banking team in January 2018. It was also recognised as a winner of the Open Banking-based Open Up Challenge for developing products deemed most likely to have a positive impact on UK small businesses in 2018 and beyond.
Imran Gulamhuseinwala, OBE, implementation trustee at the Open Banking Implementation Entity (OBIE), said: "iwoca's successful connection to Lloyds Bank is another milestone in the Open Banking era and will help revolutionise the way small businesses access financial services. I'm excited to see iwoca's work continue as they open up Open Banking integrations with other providers in the future."
iwoca aims to launch Open Banking integrations with Barclays, HSBC, RBS, Santander and others.
Rieche added: "Open Banking means high street banks no longer have a monopoly on transaction data. As a result, it's now easier for small businesses to shop around and find the best financial service to meet their needs, without worrying about the brunt of loan application processes.
"But realising the great potential of Open Banking depends on the cooperation of each bank and on small business owners trusting and understanding the Open Banking process."
He said it is critical for banks and government to do all they can to enable and encourage the adoption of Open Banking: "This will create greater competition in small business lending and, as a result, better, fairer services for small business owners.
"It brings us closer to our vision of making business loans as easy as booking a flight online."
Expanding partnerships through partnerships
iwoca could also expand its finance offers in future, including the potential for asset finance and term loans through third parties.
Colin Goldstein, commercial growth director at iwoca, added: "We have two core capabilities. Providing automated instant credit decisions and enabling much of the customer journey to be provided through a third-party interface, using our open API.
"We expect a number of additional partnerships. Our challenge is getting millions of small businesses around the country to know what we do and who we are and to see the opportunity to be a customer.
"Our vision is to be able to offer asset finance through an interface with third parties."
Support from both government and investors have provided a foundation for its growth.
iwoca benefits from the support of the European Union under the Loan Guarantee Facility, which enables it to lend to more businesses at lower rates.
It has also secured more than £100 million of funding from partners to support its planned European expansion.
Rieche said: "The starting point was really the challenge, the structural challenge that I saw for small businesses accessing financing, full stop. I felt really thrilled by this idea and that's still the underpinning of what we do. We see ourselves much more as a technology company than a bank or finance company. For us, technology comes first, finance comes second. But as we grow, the finance element becomes ever-more important."
* https://www.ukfinance.org.uk/sme-loan-approval-rates-remain-high/