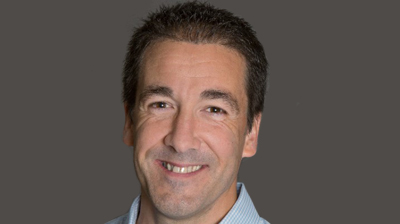 Tide, the digital business banking platform, has today announced it will acquire Funding Options, a UK marketplace for business finance, subject to FCA approval. Founded in 2011, Funding Options is a leader in SME credit intermediation and has been recognised as a fast-growth scale-up, and has featured in the FT1000, the Financial Times's annual list of Europe's fastest-growing companies.
The acquisition will give Tide's 475,000 members (customers) access to more credit options. Tide's members represent more than 8% of the UK market share of SMEs, a figure that is growing steadily. Over time, members will gain access to Funding Options' panel of more than 120 lender partners. This will create a huge new marketplace for SME credit in the UK.
Funding Options will continue to operate as a separate brand within Tide. Tide's existing credit intermediation business will be merged with Funding Options and will be led by Funding Options CEO, Simon Cureton.
Since, 2013, companies have accessed more than £680 million in vital funding via Funding Options. Businesses can raise from thousands to millions of pounds for a variety of purposes – including working capital, growth finance or even just to help them through a difficult trading patch.
Oliver Prill, CEO, Tide, said: "Easy access to funding is essential to support the growth of the UK's small businesses, especially in these challenging times. So we are delighted that Funding Options is joining Tide. Like Tide, they are focused on helping small businesses save time and money. Securing finance is often an issue for small businesses, but Funding Options ensures there are no confusing products, complex application forms and long waits. I am delighted Simon Cureton will be leading our combined credit intermediation business, bringing his expertise to help us achieve our ambitious growth plans, both in the UK and beyond.
"Since launch, Tide has grown quickly. As we look to expand in the UK and globally, we will consider further acquisitions to accelerate our growth and add to the services and products we offer our members. We aim to be a sector leader in the fintech merger and acquisition space against the backdrop of fast-moving market dynamics globally."
Simon Cureton, CEO, Funding Options (pictured) said: "Funding Options has always been a champion of UK SMEs, which is why I am delighted to be joining forces with Tide to accelerate our joint ambitions to equip more entrepreneurs and business leaders with the tools and services they need at this critical time. Our technology and data-driven lending platform, Funding Cloud(™), has already disrupted the market with its efficiency, giving business owners real-time access to a competitive choice of funding options and near-instant credit decisions. The SME funding gap in the UK alone is estimated to be £56bn, and faster decision making as well as fairer and broader distribution is key to tackling this. As part of Tide, Funding Options' growth will be supercharged as we connect more SMEs to the right finance first in the UK, then globally - helping businesses safeguard jobs, support their local communities and thrive rather than fight to survive."