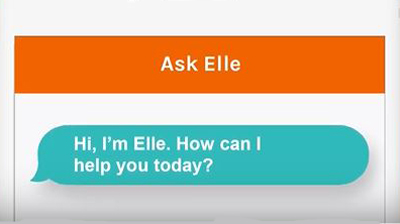 Fleet and mobility company LeasePlan USA has introduced a new virtual assistant for business drivers.
The assistant, called Elle, will provide real-time vehicle and fleet information to drivers, based on their requests.
Drivers can interact with Elle through voice or text-based chat within the MyLeasePlan smartphone app.
By responding quickly to questions, the service aims to minimise delays and disruption when drivers have queries.
Questions might include, 'What is my fuel card PIN?', or 'I have a flat tire, where do I go for service?'.
Felipe Smolka, executive vice-president of transformation, who leads on strategy and innovation at LeasePlan USA, said: "We are delivering disruptive tech to solve everyday fleet challenges while creating engaging experiences.
"Our goal with Elle has always been to increase independence for drivers, reducing their need to reach out to their fleet managers about day-to-day operational questions. This approach to delivering more autonomy to drivers will lead to higher fleet productivity, and more time for fleet managers to focus on their strategic goals."