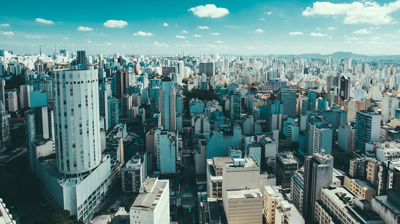 Groupe PSA has announced the launch of its fleet and mobility arm, Free2Move, in Brazil.
The company debuted its Connect Fleet telematics management product at the Fenatran International Exhibition of Road Freight Transport in São Paulo.
Connect Fleet is a B2B telematics fleet management system which aims to reduce total cost of ownership by focusing on vehicle tracking and data.
Data provided includes vehicle location, time spent on activities, risk zones, fuel use and safe driving.
Optional features include a vehicle immobilizer, a driver identifier and stolen vehicle recovery.
PSA says it currently manages more than 300,000 vehicles for approximately 8,000 European customers via the platform, which has also recently launched in the US. Free2Move's ambition is to become the preferred worldwide mobility services provider by 2030.
Brazil is the second Latin American country in which the group has established Free2Move after it launched in Mexico in July, with further expansion planned in Latin America.
Patrice Lucas, president Brazil and Latin America and member of the Groupe PSA executive committee, said: "We believe there is tremendous potential for our mobility services in the country and this launch is part of our 'Push to Pass' strategic plan to grow profitably and strengthen our positioning in Latin America by offering the best products and services to our customers."