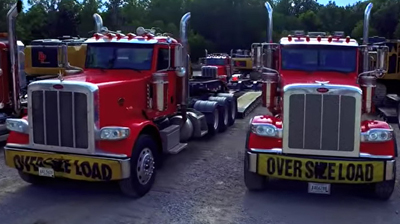 Telecommunications giant AT&T and Fleet Complete have launched a telematics service in Mexico.
The companies are offering fleet management and telematics packages to the local commercial vehicle sector under the Fleet Complete brand.
AT&T intends to use its national phone and internet coverage – said to reach close to 100 million people – to make Fleet Complete's asset tracking and driver safety products available throughout the country.
Fleet Complete operates services for more than 500,000 subscribers and 35,000 businesses in Europe and North America.
Research by Berg Insight and C.J. Driscol & Associates shows that 6.5 million commercial vehicles are in use in the Mexican market, 15% of which are believed to be fitted with telematics systems.
Fleet Complete founder and chief executive officer Tony Lourakis said: "We are thrilled to be offering our next-generation fleet management technology in Mexico, helping their businesses – big and small – be safe, productive and cost-effective.
"We have tremendous experience selling with mobile carriers around the world and we are excited to operate in the Mexican commercial fleet sector."
Laurent Therivel, chief executive officer of AT&T Mexico, said: "We are enabling smart technologies to maximize the performance of companies, increase productivity, and improve efficiency through rich data."