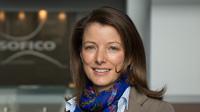 Sofico saw revenues increase by 125% from €12 million in 2010 to €27.1 million by the end of 2015. Over the same period, the number of people it employed increased some 80% from 105 in 2015 to 190 by the end of last year.
At the same time, the Belgian-based business has revealed that it has had its Investors in People certification renewed, confirming the success of the restructuring process it has been going through over the last two years.
The recently renewed Investors in People certification was first granted 2010, and last year's renewal followed a root and branch restructuring of the business – a process which began in 2013.
Under the restructuring, the company was set up as eight, customer-centric, autonomous regional units, backed by a series of process-specific support units. Each regional unit consists of a self-managing, multi-disciplinary team responsible for a number of Sofico's customers.
Sofico HR manager, Corinne Martens (pictured above), said that the renewal of the Investors in People (IiP) certification was a validation of the approach followed for the restructure that took place.
"The IiP process showed clearly that people felt they had a clear career path, they knew their roles in the new organization and they were happy with the restructuring process.
"Although we have had our certificate successfully renewed, our work is still ongoing. This year we are putting in place training programmes for all staff to help them develop further and achieve their objectives within the organization."
Gémar Hompes, Sofico managing director, said that 2015 had been the company's most successful year to date.
"We had a hugely successful year in 2015 with record levels of turnover and employees, and saw our revenue increase by 30% in the last 12 months alone. Based on the current number of ongoing implementation projects, we are set for another successful year."
During 2015 Sofico has made a new senior management appointment at the head of its Sofico Services Japan division.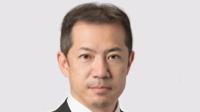 Tatsuya Tomita (pictured above) was appointed as representative director to head up its growing operation in Japan, replacing Shane Curran.
Tomita has a strong background in managing services teams at software companies, having gained experience in industry specific package solutions through a variety of roles at major blue chip companies including Nippon Steel, PwC, IBM and SAS. He has a strong technical background and has quickly developed in a number of implementation consultant roles and as a manager.
Sofico Services Japan (SSJ) opened an office in Tokyo in 2012 in its first venture into the Japanese market, and it is seen as being crucial in its planned expansion within Asia-Pacific.
Japan has a large, mature and very sophisticated fleet market where Sofico believes its mainstream Miles fleet management software system can make a good fit, due to its flexibility and adaptability to deal with local regulations and taxes.
However, to make a lasting impression in the Japanese market, the company felt it required a strong local presence, with a local office, staffed by local employees. From a start-up with three employees, the company now employs 20 full time staff.
Koenraad Van Grimbergen, Sofico's CEO Asia Pacific, said: "We are delighted to welcome Tatsuya Tomita to the senior management team at Sofico. Three years ago, we made a strategic decision to invest in the Japanese market. We set up a Japanese subsidiary with an office in Tokyo. This local presence demonstrated our strong commitment to the Japanese market. These investments are now starting to pay off, as we are in the middle of completing our first two implementations for major Japanese organizations. Under Tomita's guidance, we now look forward to providing our services and expertise to more Japanese companies in the future."

Would you like to receive auto finance newsletters every week?
Complete the form below and click on "order free", and we'll send you regular emails when we post new auto finance news. No obligation and no cost - you can unsubscribe at any time.
Terms of service: Asset Finance International Newsletters are free because they are sponsored. By ordering this newsletter you are agreeing to allow us to share your contact information with the Sponsor who may contact you with information and offers regarding their products and services. The Sponsor is Bynx.