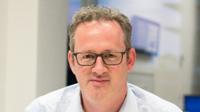 Sofico Services Australia has marked its 15th year of providing automotive finance, leasing and fleet software with a special industry forum for the country's fleets.
Executives from companies operating a total of more than 350,000 vehicles attended the event, entitled The Future of Fleet, which was held at Deckhouse, in Sydney.
Sofico Services Australia was established in 2002 to better service fleets, finance, leasing and mobility providers in the Asia Pacific region and has expanded to become a leading solutions provider in the Australian leasing and fleet management industry, with further expansion to Japan and other countries planned.
Among the issues covered during the event was a roadmap for Miles, Sofico's software platform, which is responsible for the management of more than 1.5m vehicle contracts globally.
Sofico has developed a new services platform to complement Miles. This provides enhanced services to customers including end-to-end delivery of mobile applications, improved web portals and increased data powered solutions.
The cloud-based service will enable the handling of the large amounts of data generated by clients' existing day-to-day operations, including data from third-party applications such as telematics.
Delegates were briefed on a driver companion smartphone app that offers a selection of features for company car drivers and mobility users, including service reminders, online service booking, incident reporting and details of leasing contracts.
Sofico is also preparing a new generation of customizable web portals for fleet and business customers that offer higher levels of functionality and integration with content management systems.
Koenraad van Grimbergen, head of Sofico Services Australia, said: "The day was voted a great success by our fleet customers, and we were able to strengthen existing relationships as well as holding useful and valuable discussions around our plans for the future.
"Sofico Services Australia is committed to helping our customers reach their strategic goals as well as offering additional services and strengthening our position in the Asia Pacific region. We look forward with every confidence to the next 15 years."
Sofico was founded in 1988 in Ghent, Belgium and has 29 years' experience and business expertise in the leasing and fleet management industry. The privately-owned company currently employs 220 people worldwide, with systems installed in more than 20 countries.