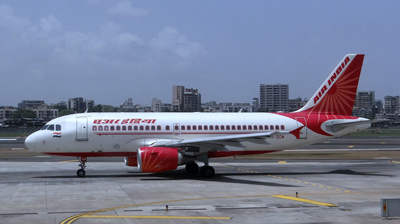 Avolon, the international aircraft leasing company, is expecting the Indian airline fleet to double to almost 1,100 by 2027 at a projected value of $60 billion in order to keep up with passenger demand.
Indian airlines currently operate almost 600 passenger aircraft - 75% narrowbody, 11% widebody and 14% regional aircraft.
The company makes the prediction in its new 76-page white paper called 'India, a 21st Century Powerhouse', which offers an in-depth look at the country's air travel market.
The paper is divided in two parts; the first section details the factors impacting India's commercial airline sector, while the second part contains an analysis of the Indian aviation market, including a detailed breakdown of the major passenger markets, airline fleets and future growth projections.
The Indian airline industry carried 22.8 million international passengers in 2017, an increase of 14% on the previous year.
In contrast, almost 117 million domestic passengers were carried last year, a 17.4% increase on 2016. Annual domestic passenger growth has averaged 15% since 2012.
Domestic passenger demand is forecast to grow at an average annual rate of 9.6% over the next 10 years, with an 8.3% growth rate is expected for international passengers.
However, the white paper suggests there is a risk to growth in that the five busiest airports in the country are either at or are already exceeding terminal capacities. This is despite state and private investment.
Dick Forsberg, Avolon's head of strategy and author of the study, said: "While economic and structural barriers remain, India offers an attractive long-term growth market with opportunities in the region significantly outweighing the challenges.
"Access to domestic and international air travel has never been greater for Indian travellers and an expanding middle class is increasingly taking advantage of the extensive network of domestic routes.
"However, the international aviation sector in India has been under-developed and, in order to achieve its full potential to support long-term economic growth, trade and tourism, it is imperative that it receives renewed focus and investment."
The full white paper is available to download for free from the Avolon website: www.avolon.aero