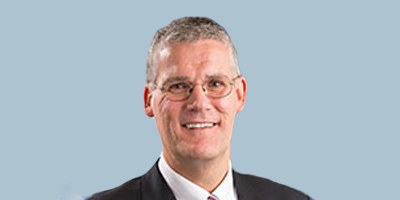 McMillan Shakespeare and Eclipx have agreed a merger to create a new market leader in salary packaging and fleet management for Australia and New Zealand.
As part of the deal, the MMS board will expand to include three Eclipx directors, while current MMS CEO and CFO, Mike Salisbury and Mark Blackburn, will retain their titles in the combined group.
The deal requires shareholder approval, but the businesses say it brings major financial benefits, including efficiency savings.
The combined businesses provide salary packaging, novated leasing, fleet leasing and fleet management services throughout Australia and New Zealand.
Historically, MMS has been a leading provider of novated leases, while Eclipx has led the fleet management market in the region.
MMS chairman Tim Poole said: "We are delighted to announce the merger of two industry-leading businesses to create a unique, diversified and best-in-class platform. We are confident in the strategic and financial logic of this combination and look forward to partnering with the highly-skilled Eclipx team."
Eclipx chairman Kerry Roxburgh added: "There is strong industrial logic for the proposed merger, which provides a strong foundation for future success.
"As a combined group, we will deepen management capabilities, reinforce the balance sheet and, in turn, deliver stronger returns for shareholders."
The merger is expected to complete in the first quarter of 2019.
Operating in both Australasia and the UK, MMS' business divisions provide novated leasing, salary packaging, associated administration of tax-efficient benefits, operating leases and asset management for 'tool of trade' vehicles and other business assets, retail finance, insurance and warranty.
Its brands include Interleasing, Holden Leasing and salary packaging company Maxxia, along with Eurodrive Motor Finance and Capex Finance in the UK.
Eclipx provides fleet, equipment leasing and management, vehicle rentals and online auction services to corporate, SME and consumers in Australia and corporate and SME customers in New Zealand. It currently manages or finances more than 117,060 vehicles, with $2.4 billion in assets under management.
Eclipx operates in Australia and New Zealand under nine primary brand names, FleetPartners, FleetPlus, CarLoans.com.au, Georgie, areyouselling.com.au, FleetChoice, AutoSelect, Right2Drive and GraysOnline.
The combined business would have 350,000 salary packages, 76,000 novated leases and 147,000 managed assets with $2 billion worth of funded assets.
The merger would make it the largest provider of novated leases in the region and the largest provider of fleet management, with 125,751 units.
In August, SG Fleet was reported to have made a takeover bid for Eclipx Group, but it was rejected.
Market impact of MMS and Eclipx merger