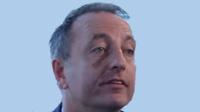 Vehicle leasing and fleet management company Arval has launched a new online community for UK customers.
The online hub encourages customers to engage with Arval experts, provide feedback on a range of subjects, and get involved in discussions with other people in the industry.
The online platform, named My Arval Community, went live at the beginning of September.
Key features in the community include quick polls, discussion groups and studies where customers provide feedback on a range of topics.
Andy Fuller, UK corporate sales director at Arval, said: "The future success of our business is built on our ability to effectively engage with our customers.
"The decisions we make and the products and services we develop should always be underpinned by customer feedback and we believe that My Arval Community is a great way of doing this.
"It's still a new platform for Arval in the UK but the early signs are good and we have been really pleased with the levels of customer engagement since the launch."
Arval UK is part of the Arval Group, owned by BNP Paribas. Globally, Arval has a total leased fleet of around 1 million vehicles.
It is also a member of the Element-Arval Global Alliance, the longest-standing strategic alliance in the fleet management industry, with 3 million vehicles in nearly 50 countries.
A demonstration of the new online tool is available on Arval UK's YouTube channel.