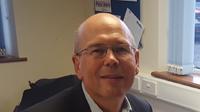 UK vehicle remarketing firm CD Auction Group has been acquired by Arctos Holdings.
Arctos already owns vehicle support services companies SMH Fleet Solutions and Hudson Kapel.
The Arctos group is one of the UK's largest providers of services for vehicle manufacturers, franchise vehicle dealerships, leasing and rental companies and vehicle fleet providers.
It offers services ranging from vehicle management, logistics, refurbishment and storage to licence checking and securities,
Martin McAuley, managing director of Arctos Holdings, said: "We are building a unique portfolio of high quality services so we can continue to offer significant value to our existing customers as well as attracting new clients.
"The acquisition of the CD Auction Ltd will add yet more value to our customers as well as providing an enhanced platform for service development and growth."
This year, CD Auction Group expanded its operations with a dedicated commercial vehicle centre in Corby.
The deal follows Arctos Holdings' recent £16 million investment in a brand new 40,000 sq.ft. facility in Bedfordshire.