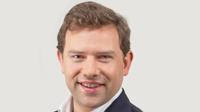 TÜV SÜD Group, the owner of Fleet Logistics, has reorganised its fleet consultancy division.
The move sees the legal entities behind the TCOPlus and FleetVision brands absorbed into the Fleet Logistics Group.
TÜV SÜD Group acquired both TCOPlus and sister company FleetVision in May 2015.
The two companies operated within the company's fleet business unit alongside but legally separate from Fleet Logistics, TÜV SÜD's European market-leading fleet management provider.
The former owners remained with the business as managing directors, but under the new arrangement, the brands will be retained within the Fleet Logistics Group, creating a consultancy business line headed by director of fleet and mobility consultancy, Thibault Alleyn (pictured above).
Both brands, TCOPlus and FleetVision, will continue to exist, as will their associated tools such as GreenCube and FleetCube, within the new business line.
At the start of October, the former owners of the acquired companies formally left the business by mutual agreement, although they will support business continuity for TCOPlus and FleetVision customers.
The consultancy business will remain operationally separate from the outsourced fleet management services that Fleet Logistics provides, working with separate IT systems and databases to ensure independence in accordance with the wishes of leasing companies and clients.
This model is similar to the way consultancy divisions are typically run within corporate banking, audit and financial services companies.
The reorganized business line will continue to provide advisory and consultancy services on a broad range of fleet and mobility issues.
Both consultancy and fleet management business lines will continue to report into Dr. Jörg Löffler, chief executive officer.
He said: "Instead of three legal entities within our consultancy business, we have moved now to rationalise these to just one under one manager in order to improve time to market and innovation competence.
"Our consultancy arm will continue to act separately from our fleet management business, with Chinese walls, and separate IT systems and databases firmly in place, in order to maintain its independence. We are convinced that this new structure is the best option to take the business forward."
Fleet Logistics currently has a contracted vehicle fleet of around 180,000 vehicles with a related cost base of around €2.5 billion on behalf of leading multi-national corporations. The company was acquired by TÜV SÜD in September 2012.