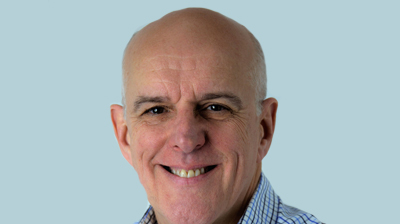 Fleet industry expert Professor Colin Tourick has published his latest in-depth UK company car and van tax guide with a call for more clarity from government.
Company Car and Van Tax is now in its eighth edition and covers all the latest changes in legislation affecting the fleet market.
In addition to providing a review of all aspects of current company vehicle tax law, the book reviews a number of updates that particularly affect diesel car fleet operators, funding for low-emission vehicles, road tax, VAT and self-driving cars.
However, Tourick warned that government was leaving the industry in the dark in some areas where clarity is essential to enable companies to make strategic purchasing decisions.
He said: "In theory it should have been possible to produce this book well before the start of the tax year on April 6, 2018. However, there was so much uncertainty leading up to the Chancellor's Spring 2018 statement and so much expectation – and hope – that he would clarify a number of the matters the industry had been asking for, that I decided not to start working on the manuscript until after the spring statement.
"We certainly needed further guidance on some major issues regarding the new Optional Remuneration Arrangement (OpRA) rules. Sadly, the Chancellor's spring statement was completely silent, though he did announce that BIK rates after 2020/21 will be announced in the autumn 2018 Budget."
Other areas where clarity is still needed relate to how official emissions figures based on the new Worldwide Harmonised Light Vehicle Test Procedure (WLTP) from April 2020 will affect the level of tax paid by company car drivers and companies, he said.
Updates for the 2018/19 book include an expanded data section to include taxes beyond the realm of company and business cars, to support executives in HR and finance departments who routinely need a wider array of information.
Tourick, the professor of automotive management at the University of Buckingham, is a management consultant specialising in vehicle leasing and management. He has worked in senior roles in the leasing industry since 1980 and has worked for some of the world's largest banks, motor manufacturers and vehicle leasing companies.
He is a co-founder of the International Auto Finance Network, carries out research and runs awards programmes for the fleet and auto finance industries.
Company Car and Van Tax is published by Eyelevel Books in association with Fleet Operations, Ogilvie Fleet and Low Cost Vans. It costs £50 in paperback or £50 including VAT for the e-book.
AFI readers receive a £20% discount by using the code AFI20%.