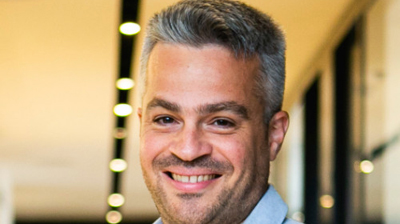 Fleetonomy, the smart mobility platform, has revealed a new system that enables companies to provide a range of Mobility-as-a-Service products through a single fleet.
It is designed to maximise utilisation within a fleet by combining management of ride sharing, on-demand rental, car subscription and dynamic shuttle services within a single system and will be officially launched at Move 2019, in London.
Fleetonomy executives say that the emerging demand for personalised, real-time mobility means that fleet operators need to exploit emerging opportunities for new products delivered through a 'multiple services – one fleet' offering.
This will dramatically increase fleet utilisation for service providers, they say, and create opportunities for new revenue streams, such as when autonomous vehicles are introduced in the coming years.
Clients could range from specialist mobility providers to dealers and vehicle rental or leasing companies.
Its platform uses artificial intelligence, machine learning and big data analysis from a range of sources to support decision-making for fleet allocation, providing insight and predicting future demand.
Mobility providers can simulate new services before deploying any vehicles, carrying out virtual test runs to plan fleet size, parking allocation, electric vehicle charging requirements and a range of other factors.
The company says the launch makes Fleetonomy the only custom AI-based fleet management platform in the world that enables fleets to combine all mobility services using a single fleet of vehicles.
It provides clients with a choice between providing a single mobility service or managing multiple services simultaneously.
Initially, the service will focus on supporting driver-based fleet operations, but it has the capability to manage autonomous fleets when they start being rolled out by mobility providers.
Israel Duanis, co-founder and CEO of Fleetonomy (pictured), said: "By running a multi-service fleet, mobility service providers can now refocus their business from vehicle-based services to demand-based services that predict customer preferences.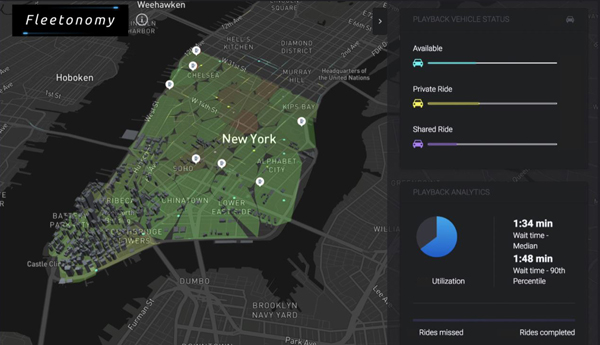 "When service providers can predict what their end-users want, they will be able to accurately allocate each vehicle to the service that is most profitable for the business. Then, ideally, service providers will be able to manage a multi-service fleet that focuses solely on optimising utilisation and revenue."
The platform includes advanced software that predicts demand for each service, including the time it will take for each vehicle to be delivered to end-users. It can also match each vehicle to customer needs, manage vehicle change requests and provide data insights on fleet use.
Fleetonomy says its technology is already deployed with a number of global manufacturers to help them predict demand and increase utilisation.
It specialises in providing cloud-based fleet management solutions to manufacturers, car rental companies and smart mobility operators.
Last year, the company secured a $3 million investment from Vertex Ventures, Kardan Ventures and VectoIQ to expand its technology development.
As part of the round, Fleetonomy added Steve Girsky, former vice-chairman of GM, and Mary Chan, former On-Star executive, to its board of advisors.
Girsky said: "Players in the mobility service business need to be prepared for the autonomous era by addressing both the vehicle ownership and the fleet ownership management models.
"The platform that Fleetonomy provides leverages the current ownership opportunities and equips automotive companies with the ability to operate autonomous fleets of the future."
Fleetonomy is currently deployed in the US, UK and Germany, and is planning to expand to additional markets in the coming year.
Aviad Ariel, general partner at Vertex Ventures, said: "The rapid move to connected cars as well as the increased focus in autonomous technologies is driving the rise of fleets that need new technologies like Fleetonomy to operate efficiently at scale."
* Israel Duanis will be speaking at Move 2019, London, on February 12, 2019, in a presentation titled "Preparing for the mobility revolution by creating immediate value today".