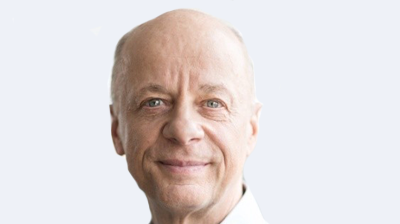 Auto leasing and fleet management firm LeasePlan has revealed it is forming a dedicated team with the sole purpose of preparing for operations after the pandemic, and ensuring the company would be able to continue capitalizing on the ownership-to-usership trend that has dominated the structural growth of the auto finance industry for the past 50 years.
Tex Gunning, chief executive officer at LeasePlan, said: "This trend will be accelerated by our ongoing Digital LeasePlan transformation, which is enabling us to build a fully digital operating model, delivering digital services at digital cost levels."
The decision to form the team comes after the company's Q1 2020 results revealed that the LeasePlan Group had suffered a net profitability drop of 85% to €19.8 million (Q1 2020: €132 million).
Furthermore, the profitability of its digital used car marketplace CarNext.com had plummeted dramatically from an existing loss of €9.4 million in Q1 2019 to €23.2 million in Q1 2020.
Consequently, Tex Gunning, chief executive officer of LeasePlan, explained: "Today we find ourselves in unprecedented times, with the COVID-19 pandemic causing significant disruption to the global economy.
"As soon as the crisis hit, we immediately prepared a liquidity plan based on a range of scenarios to see us through the coming period. LeasePlan has a liquidity buffer of €6.7 billion in Q1 2020, highlighting the benefit of our funding platform which gives us access to many sources of funding.
"As part of our liquidity planning and broader COVID-19 response plan, we also took decisive action to reduce our used car inventory prior to the implementation of wide-spread lockdowns across Europe and focus on contract extensions.
Given that we expect the used car market to be depressed in the near-term, we decided to take a valuation allowance on our used car inventory and an impairment on our lease contracts, in total €87 million."
Q1 2020
Q1 2019
% YoY Growth
Volume
Serviced fleet (thousands) as at 31 March
1,858.7
1,826.1
1.8%
Numbers of vehicles sold (thousands)
74.8
72.3
3.5%
Profitability
Underlying net result (€ million)
114.7
149.6
-23.3%
Car-as-a-Service
137.9
159.0
-13.3%
CarNext.com
-23.2
-9.4%
-145.7%
Net result (€ million)
19.8
132.0
-85.0%
Underlying return on equity
13.8%
16.7%
CarNext.com is a pan-European digital marketplace for used cars, offering the ability for consumers to buy, lease or subscribe to a range of 1-5-year-old vehicles. The platform also offers vehicle delivery services for customers, operates a B2B online auction platform for professional buyers and offers a range of remarketing services for its network of third parties.