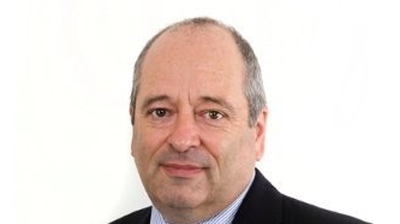 Cambridge & Counties Bank unveil EV lending scheme as 94% of SMEs consider the switch to green transport a top priority
UK businesses that use vehicles have a responsibility to switch to electric vehicles (EVs) as soon as possible, according to 94% of SME business owners who took part in a recent study by Cambridge & Counties Bank (CCB). Some 46% of respondents added that this should be a top priority.
The study was designed to reveal the existing sentiment towards EVs, and it found that 23% of respondents were already in the process of making the switch. Furthermore, 35% are aiming to start the process in the future and 19% will only move the EVs when their existing vehicles need upgrading. Just 3% had no plans at all to switch.
Conducted between 7-16 December 2020, the research recorded the sentiments of 100 senior decision makers at UK SMEs.
Of the SMEs surveyed, 93% utilize vehicles in some form and of this number, 11% already have a fleet mostly consisting of EVs. A further 77% expect to make the switch in the future.
On the back of the research, CCB have included lending against EVs as part of its green lending strategy and product suite. The bank's campaign to support UK businesses looking to move to EVs includes no upfront fees, no document fees, deferred VAT payments, and payments deferred for the first three months.
The market's sentiment towards EVs follows the increasing regulation and targets set by the UK government including the ban on the sale of petrol and diesel cars and vans in the UK from 2030.
Furthermore, the 0% Business in Kind (BiK) rate relief on EVs introduced in April 2020 is expected to boost usage among UK firms. On this topic, some 84% of SMEs believed that the introduction of the BiK relief would have a positive impact on the take-up of EVs over the next 12 months, while 68% "wholeheartedly" agreed with the 2030 ban. Some 28% believed that it should be moved forward to 2025 and a mere 3% believed it should be moved back, considering it "overly optimistic".
Simon Hilyer (pictured above), senior business development manager at Cambridge & Counties Bank, explained: "Following strong uptake in EVs across the past few years, 2021 will likely see continued and profound market growth in the UK, whether in terms of cars, vans, fleets or larger vehicles, particularly as tax and political considerations fuel demand and manufacturers themselves focus production on EVs.
"Through our dedicated lending products and recognition of EVs as a new asset class, we are here to help UK businesses capitalise on this shift in the most cost effective and straightforward way. Our research has clearly shown that UK businesses are keen and ready to make this transition and Cambridge & Counties Bank is very well positioned to cater for this demand."