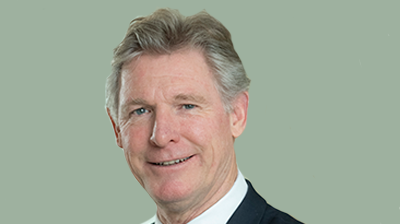 ALD is to acquire 100% of LeasePlan in a €4.9 billion deal heralded as a 'step change' and one which signals a major shakeup of the fleet and mobility sector. The combined company, currently named "NewALD", will have a fleet of some 3.5 million vehicles worldwide, predicted to grow at 6% annually. The move creates a leading global mobility player, with ALD stating the transaction offers substantial synergies and economies of scale, and will generate significant value for shareholders.
The proposed acquisition, scheduled to close at the end of the year, will see ALD acquire 100% of LeasePlan from a consortium led by TDR Capital through a combination of cash and shares.
Societe Generale will own around 53% of the combined company, and has committed to remain the long-term majority shareholder of NewALD. LeasePlan shareholders will have a 30.75% holding.
Synergies
ALD described the proposed combination as "highly synergetic", offering an "opportunity to cross-leverage the two companies' complementary capabilities". NewALD is expected to post long-term fleet growth of at least 6% per annum post integration, and will target an improvement in cost to income ratio to around 45% by 2025. This compares to the pro forma 53% level for the two companies in the nine months of 2021, and is also better than ALD's target of 46% - 48% for 2025.
The transaction is expected to generate operational and procurement synergies of €380 million a year before tax, which are set to fully materialise by 2025. Procurement optimisation would contribute a substantial part of this, through synergies on vehicles and tyres spend and savings in services and indirect expenditure.
Mobility leader
Tim Albertsen, current ALD CEO, will lead NewALD. Albertsen stated: "In the context of today's transformation of the automotive and mobility sectors, which is proceeding at an unprecedented pace, this proposed transaction is instrumental in the creation of a leading global player in mobility.
"By combining the multiple strengths of ALD and LeasePlan, gaining size, joining forces in digital and creating a leading provider of sustainable mobility solutions, we would transform our industry and be best positioned to deliver even better solutions and value propositions to our enlarged client base.
"This transaction would create multiple opportunities to the joint management teams and talents of both companies, across geographies, underpin our focus on sustainability with a clear path to zero emissions mobility and not least deliver strong shareholder returns over the cycles."
NewALD said it intends to embrace a fully digital business model, enabling the company to compete on service and cost with OEM captives and tech players entering the market. It plans to become a leading global provider of sustainable mobility solutions and to partner with corporates to support the transition to electric vehicles (EVs).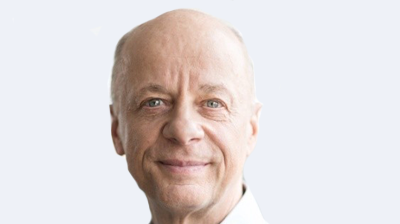 Tex Gunning, LeasePlan CEO, commented: "The combined business would be instrumental in moving the automotive industry from ownership to subscription models and zero-emission mobility. By joining forces with ALD, we combine the best talents in the industry with the investment power
needed to meet the next generation mobility needs of our customers. From day one, NewALD would be operating one of the largest fleets of electric vehicles and will continue to set the standard for ESG in the mobility industry."
Integration plans
NewALD plans to set up an Integration Management Office (IMO) in 2022, leveraging talents from both entities, which will finalise a joint migration plan adopting what it calls "an appropriate, pragmatic, and efficient integration strategy." This will be a two-stage process, starting with a tactical approach focused on completing integration in the top 12 countries within around 18 months from closing, followed by the progressive move from the interim operating model towards the digital target operating model.
ALD is part of Societe Generale, which retained its position as the largest asset finance company in Europe in the latest edition of the AFE50. The report includes an exclusive commentary from Jochen Jehmlich, chief executive officer of Societe Generale Equipment Finance, who recently predicted a 'golden era' for asset finance as companies throughout the world switch to green assets. You can download his commentary and the latest AFE50 data below.