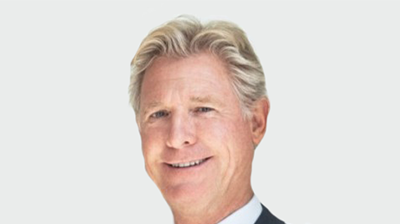 ALD has announced that it has successfully completed the acquisition of 100% of LeasePlan, from a consortium led by TDR Capital, for a total consideration of EUR 4.8 billion, paid through a combination of cash and ALD shares.
This transformative acquisition represents a step-change which positions the combined group as the leading global sustainable mobility player with a total fleet of 3.3 million vehicles managed worldwide.
By joining forces, ALD and LeasePlan will lead the way to net zero and further shape the digital transformation of the industry. The combined entity will leverage on scale and complementary capabilities to strengthen its competitiveness and deliver sustained growth, while generating EUR 440m annual run rate synergies. With strong recurring margins and enhanced resilience through the economic cycle, ALD targets to achieve best-in-class efficiency and to provide attractive shareholder returns.
Following today's closing of the acquisition of LeasePlan, which holds a banking license allowing it to raise deposits under the Dutch deposit guarantee scheme, ALD becomes a Financial Holding Company, a regulated institution supervised by the European Central Bank. ALD continues to maintain a robust capital position, which paves the way for potential upgrades of its credit ratings.
In accordance with its commitment, Societe Generale will remain the long-term majority shareholder of ALD, with 52.6% of the capital and a 40-month lock-up period. The former LeasePlan shareholders hold 30.75% of the combined entity's capital and are subject to a 12- month lock-up commitment, while the free float represents 16.6%.
"Today is a historical day for ALD and LeasePlan and marks the beginning of a new era in mobility. By bringing together our complementary capabilities and expertise, we are well positioned to capture the sector's tremendous growth opportunities. Our focus going forward will be to leverage our unique position to lead the energy transition through innovative solutions, including digital platforms, to encourage large scale adoption of sustainable mobility, whether it be through low emission vehicles or multi-mobility solutions," confirms Tim Albertsen (pictured), CEO of ALD.
"With a combination of talent at ALD and LeasePlan, our teams are fully committed to creating the leading global sustainable mobility player and delivering value for all of our stakeholders. We are all very excited about starting this new venture together."
As a result of its newly acquired regulated status and changes to its shareholding structure, ALD has increased the number of its Board of Directors from 10 to 12 members, with Hacina Py, Chief Sustainability Officer of Societe Generale, and Mark Stephens, Partner at TDR Capital, being appointed Members of the Board.
To lead the strategic development of the combined entity, Tim Albertsen, Chief Executive Officer of ALD SA, has created a new leadership team comprised of a General Management team and a newly formed Executive Committee.
The General Management team includes Tim Albertsen, Chief Executive Officer; John Saffrett, the current Group Deputy Chief Executive Officer of ALD SA; and Berno Kleinherenbrink, previously Chief Commercial Officer and Cluster Director of LeasePlan, who has been appointed Group Deputy Chief Executive Officer.
Within the framework of the acquisition of LeasePlan, the following changes have been made to the LeasePlan Corporation executive governance. The two-tier board is composed of a Supervisory Board and a Management Board, supported by a broader Executive Committee.
Jos Streppel, Stefan Orlowski and Eric-Jan Vink will step down from the LeasePlan Supervisory Board, while Tex Gunning, Chief Executive Officer, Toine van Doremalen, Chief Financial Officer, and Jochen Sutor, Chief Risk Officer will step down from the Managing Board.
Tex Gunning, CEO of LeasePlan, said: "With the merger of ALD and LeasePlan we have created one of the most exciting mobility companies in the world. The merged business will be in pole position to take full benefit of the expected accelerated growth for sustainable car subscriptions and will have the resources to transform from an analogue business model to a digital business model, delivering digital services at digital cost levels.
"The merger has only been made possible by the dedication and talent of all ALD and LeasePlan employees around the world, as well as the support of our customers, suppliers and shareholders. I feel very grateful to have been a part of this exciting chapter in LeasePlan's and ALD's history and I look forward to seeing the combined business thrive and take full advantage of this unique merger."
All LeasePlan Supervisory Board and Management Board appointments have been made following receipt of regulatory clearance by the European Central Bank. The Supervisory Board includes the following appointments:
Tim Albertsen is appointed Chair
Odile de Saivre, Chief Executive Officer of Societe Generale Equipment Finance, is appointed Vice-chair
Hélène Crinquant, Chief Administrative and Governance Officer of Societe Generale, is appointed Member of the Board
Steven van Schilfgaarde remains an Independent Member of the Board
Herta von Stiegel remains an Independent Member of the Board
Paul Johannes Scholten remains an Independent Member of the Board
The Supervisory Board has made the following appointments to the LeasePlan Corporation Management Board:
Laurent Saucié is appointed Chief Executive Officer
Berno Kleinherenbrink is appointed Deputy Chief Executive Officer
Marc Dierckx is appointed Chief Financial Officer
Fred Weenig is appointed Chief Risk Officer