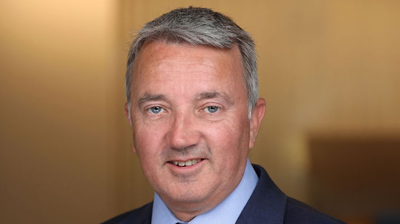 Hampshire Trust Bank's specialist business finance division has gone live with Alfa Systems after introducing the new Alfa Start solution to accelerate implementation.
The rapid launch of the preconfigured Alfa Start solution meant the Alfa Systems platform was introduced in four months.
Paul Bartley (pictured), managing director of the asset finance division at Hampshire Trust Bank, said: "We are thrilled to be live with Alfa Systems, following the Alfa Start methodology and exceptional Alfa support enabling us to deliver in the shortest time possible.
"Alfa Systems gives us key API capabilities not available in our legacy core banking platform that enables us to launch a wider range of new products to the market, improve speed and efficiency and offer a significantly improved service to our brokers and their customers."
Alfa revealed details of its Alfa Start solution earlier this month.
The new offering comes predesigned and ready to use, which largely removes the in-depth consultation process that the software company carries out with customers who are supplied with its full Alfa Systems solution.
The cloud-hosted system is launching in the UK and will be expanded to other markets and sectors later in the year.
Andy Denton, Alfa's chief executive officer, said: "HTB and Alfa has been a great partnership and collaborating on this rapid implementation has been a joy. As a lean business and our first Alfa Start customer, we're expecting HTB to continue to be one of the brightest challengers in the market."