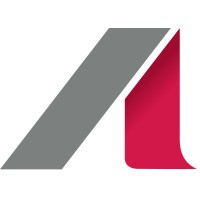 Asset Alliance Group is part of the Arbuthnot Latham Banking Group. We serve the commercial vehicle, bus, coach, and general asset finance sectors with tailored award-winning lending, contract hire, rental and finance packages. We are a full-service finance and leasing business.
Today our group is the UK's fastest growing commercial vehicle and bus and coach finance and sales company. We have the in-depth knowledge and specialist industry experience to provide an individual finance and asset management solution to all our customers.
Role Purpose
This role could be based in Newmains (Nr Glasgow), Manchester, London, or Wolverhampton
To act as a second line of defence role in the assessment and underwriting of a broad range of Corporate and Commercial sector-based asset finance facilities, reporting to the Group Risk Manager.
AAG is seeking a Credit Manager to underwrite credit applications to provide balanced, informed and reasoned commercial decisions based on relevant company and financial information.
You will work as part of the Credit and Risk Department and will act with a high degree of independence working within credit guidelines, policies and procedures and be able to take decisions up to delegated approval authority limits.
The role will require presenting to credit committee and will include day to day transactions as well as new and increased credit line requests. This role will deliver a first class service to the front office whilst supporting the maintenance and control of the quality of the loan book.
As part of this role the expectation is that the individual will be able to play an important part in supporting the business in the development, and ongoing review of business appetite across its chosen corporate and commercial business sectors /assets and product offerings.
Responsibilities:
Ensure accurate and timely processing of credit applications.
Analyse standard, as well as non-standard and complex credit applications and verifies credit data consistency.
Ensure consistent decision-making with approved credit policies, guidelines, and procedures.
Gather and compile data to ensure that sufficient information is available to relevant Credit Committees and/or more senior decision makers.
Communicate and negotiate directly with Business Development and Relationship Managers.
Develop and maintain strong internal and external customer relationships.
Provide support as required in all areas of the credit department remit.
Comply with all applicable legal and regulatory requirements, including Corporate Governance, Anti-Financial Crime (Anti-Money Laundering), Anti-Corruption (Bribery Act), Competition, Data Protection, Consumer Credit Act and FSA.

Person Specification:
Background in credit underwriting for corporate and commercial businesses.
Excellent written and verbal communication.
Strong analytical and decision-making skills.
Strong attention to detail.
Experienced in use of Excel, including formulas, and Word.
Customer focused.
Strong inter-personal skills and a 'can do' attitude.
Relevant experience of credit underwriting within an asset finance business or UK based bank.
Good knowledge of asset finance products.
Previous corporate and commercial credit underwriting experience in a second line of defence role.
Previous experience of a broad range of commercial business sector.