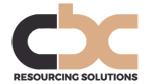 £30,000 to £42,000 plus bonus and benefits.
Our client is the fast-expanding asset finance division of a bank and provide a range of lending products for the UK SME and mid-corporate sectors.
As part of their ambitious plans they are keen to appoint an experienced Operations Executive to work within their Operations team.
This position is responsible primarily for the support of our Sales & Broker network and ensuring that new business is chased & managed correctly from Proposal receipt though to Payout.
The key responsibility within this position is to work alongside the Sales Team and their brokers, ensuring that new business agreements are completed within agreed service level agreements.
Key Responsibilities:
Ensuring that documentation is fully and correctly prepared and completed, including liaising with internal and external legal experts to ensure business risks are fully mitigated,
Working closely with Underwriter ensuring the proposal is presented well,
Completion and input of new business proposals,
Follow up of outstanding documentation,
Management of new business from proposal receipt through to payout and general support of our sales & broker teams with any additional queries that arise during the take on of new business.
To ensure at all stages is fully compliant.
Whilst the focus of the position is centred on the deliverables mentioned above, there is a requirement to cross-skill all of our staff so that we are able to cover for all other operational roles during times of holiday, sickness or periodical volume increases. Anyone in this role should be self-motivated and keen to learn a range of tasks and skills across the Operations Team.
As a small team with cross-skilled workforce we are keen that all staff have the opportunity to suggest and assist in the implementation of change. We work in a continuous improvement environment and all staff are encouraged to involve themselves with change.
You will have experience of Asset Finance in a similar role and be able to work in a fast paced environment.
Contact: In the first instance, please send your CV in confidence to Lucy Davies at lucy@cbcrs.co.uk