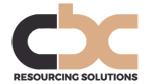 £23,000 to £28,000 plus bonus and benefits.
This is a fantastic opportunity to join a well established niche provider of residential and commercial mortgage loans. For the right candidate there is opportunity to grow organically with the organisation and create a path for further progression and advancement.
The successful candidate will have a key focus on proactively managing and building relationships with a portfolio of commercial clients in order to provide support and solutions in times of payment difficulties or if an account is in breach of contract.
Key Responsibilities:
Proactively manage accounts within your own portfolio of clients, developing and maintaining professional relationships.
Communicate with clients to discuss their financial position, their long term proposals and establish the current usage for the loan security, including their plans to redeem the facility.
Apply a risk based approach to determine whether escalation action may be necessary.
Maintain customer contact by inbound and outbound telephone calls, as well as via SMS, emails and letters.
Provide first time resolutions where possible.
Discuss payments and agree satisfactory payment plans.
Develop working relationships with key stakeholders within the business.
Contact: Please send your CV in confidence to Lucy Davies at lucy@cbcrs.co.uk