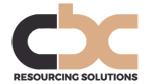 £35k + with excellent benefits.
Our client is a well-established, yet significantly expanding independent asset finance business, specialising in funding a broad range of equipment for UK SME's and corporates.
As part of their growth, they are now looking to appoint a junior commercial credit analyst to join their Head office team in Berkshire.
This role will sit in the UK Credit Team, which is responsible for asset-based facilities for Commercial and Corporate entities, and assets under review will be mostly traditional hard assets.
Reporting to a Corporate Credit Analyst, primary responsibilities for this role are:
Supporting Senior Credit Analyst in the Credit Risk management of a portfolio of asset-based facilities provided to Commercial and Corporate entities.
Participate in the process of structuring, underwriting and documenting credit facilities designed to meet both client and investor needs.
Support senior analysts in conducting full credit due diligence on requests for asset finance facilities, including financial and industry analysis.
Work closely with front office personnel to understand and structure of proposed transactions and obtain the required information to complete credit applications.
Write credit reports in relation to requests for new Asset Finance facilities.
Complete periodic credit reviews of Commercial and Corporate counterparties within the UK.
Prepare credit ratings.
Support monitoring of lending portfolio and highlighting key trends.
The role's scope can evolve over time, with potential to take on more responsibly for the credit approval process. Suitable product training and mentoring would be provided to the new joiner.
Requirements:
Ideally at least 2 years' experience in a commercial / corporate lending environment.
Good attention to detail.
Experience using Excel.
A good understanding of financial statements, completing financial analysis and interpreting related ratios.
Previous experience of writing or approving commercial/corporate credit applications is preferred.
Contact: Anita 07970 834025 anita@cbcrs.co.uk