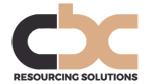 to £78,000 per annum plus good bonus and benefits package.
We are supporting one of the UK's largest vehicle leasing companies in recruiting an experienced sales professional to develop new, larger value fleet finance opportunities throughout the Midlands and Yorkshire regions.
Key Responsibilities:
Establishing and developing new corporate relationships to identify profitable new business opportunities – both through the parent bank and through other marketing initiatives.
Achieving new business objectives by devising and delivering innovative new fleet financing solutions to secure sole supplier arrangements.
Meeting and exceeding client needs for a class-leading, full-service leasing solution.
Negotiating complex commercial terms for the benefit of the customer and to maximise the potential for a long-term relationship.
Establishing and developing internal relationships with parent bank colleagues to raise the profile of the product and to leverage new business opportunities.
Key Skills:
A proven track record of negotiating and winning new contract hire / fleet management transactions across the car and light commercial vehicles sector.
The ability to identify and build new corporate relationships at a senior level and effectively conduct multi-stakeholder negotiations.
A broad awareness of the fleet management sector in order to instinctively provide innovative solutions to the customer.
Experience in salary sacrifice schemes would be an advantage.
Adept a using a range of marketing techniques to create a meaningful pipeline of new business opportunity.
Contact: Please direct all applications and enquiries to Kate Clarke 07850 906718 kate@cbcrs.co.uk