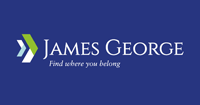 £45,000-£50,000 basic plus car and excellent, uncapped commission.
James George Recruitment has partnered with a Tier 2 Asset Finance House that is looking for an additional Broker Development Managers across the South West region but we would still be interested in speaking with you if your location doesn't fit these locations.
We are looking for candidates who have experience selling asset finance solutions to businesses that are looking to acquire 'hard assets'. Ideally, you will be selling via the Broker channel but we are likely to have additional job opportunities for you to consider if your route to market has been Direct or Vendor.
These are great career opportunities at a growing and innovative funder where the earning potential is uncapped. On top of the generous salary and excellent commission, you will receive a company car or car allowance, a strong holiday entitlement, private medical, dental and pension scheme.
Please contact Adam Sommerville on 0204 539 9054 Adam.sommerville@jgrecruitment.com or Victoria Rua on 0204 539 9189 Victoria.rua@jgrecruitment.com if you would like to have a discreet and confidential conversation about this opportunity.