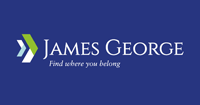 £60,000 - £65,000 plus car, bonus and excellent package.
James George Recruitment has partnered with a leading Tier 1 player in the asset Finance market in their Search for an additional BDM to join their Ag Finance team.
You will hunt for new Vendor programs as well as drive the new business achieved via their existing Vendor partners. You will have overall responsibility for ensuring partner satisfaction across all elements of your Programs' business transactions.
Your responsibilities will include:
Actively focus on sourcing and successfully signing new vendor partners.
Day to day management of existing program accounts, maintaining strong growing relationships and supporting partners (both current and prospect) to achieve their product sale aspirations.
Overall responsibility for ensuring partner satisfaction across all elements of the business transaction lifecycle: Sales, Credit, Documentation/Funding and Partner Incentives etc.
Identify, propose, and implement additional capabilities within the dealer business model to create increased value add for their customers in the selling and promoting of lease services.
Review and set partner subsidies and finance offers they would like to offer to support product sales.
Responsible for increasing the use and penetration of financial solutions through your programs.
Provide data, training, and feedback to inform action with external account managers.
Work with the wider UK Food & Agriculture team to support the goals of your programs.
Your profile: It is anticipated that you will have a minimum of three years' experience gained in an account/territory manager role within the asset finance industry (ideally agricultural finance or agriculture but other 'hard assets' will be considered).
The company offer a generous basic salary and an excellent benefits package along with a strong working culture where your success is recognised and well rewarded.
Please contact Adam Sommerville adam.sommerville@jgrecruitment.com for an initial conversation to discuss this opportunity further.