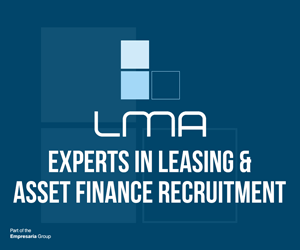 Competitive salary plus good Bonus and excellent Benefits.
LMA Recruitment have partnered with a prestigious Asset Finance House based in South-West London that is looking for a Paralegal/Contracts Executive to join their Legal and Compliance team. The key responsibilities will be to support the business and the Legal team with both administrative tasks and contractual management and negotiation.
Contractual negotiation/drafting:
drafting amendments, negotiating, reviewing regulated and unregulated asset finance documentation
negotiating / reviewing amendments to trading agreements used with vendor partners and brokers;
reviewing changes to and/or negotiating commercial documentation, including stocking agreements, remarketing and sales agency arrangements, co-operation agreements and all types of intermediary arrangements;
Legal Support & Operational:
Dealing with documentation approval request, ensuring account managers are submitting the approval request with all supporting documentation and correspondence and providing a commercial background to their requests;
Ensuring all doc approvals are submitted into the e-sign platform (Adobe Sign)
Assist with ensuring standard documentation is FCA & CCA compliant;
Follow-up on GDPR, e-privacy, IDD, BREXIT, IBOR transitions, as required;
Conduct a review of contracts as part of Company Permanent Supervision controls
Provide training and advice to Customer Services Complaints Team
Draft letters for legal cases, if required;
Keep collections templates up to date and ensure compliance with Treating Customers Fairly (TCF) and any changes in legislation or regulation;
Seek advice where necessary from external Lawyers
The ideal candidate will have knowledge of a wide range of regulatory and compliance matters, including FSMA/CCA and DPA/GDPR. You must possess contract drafting and negotiating experience with a keen eye for detail.
A legal work background (e.g. Paralegal, Legal assistant, Legal Executive, Solicitor etc.) or education (e.g. LLB or CILEX) would be advantageous. An understanding of the Asset Finance industry is strongly preferred.
This is an excellent opportunity to join a highly reputable business that is going through a period of expansion. A superb range of benefits accompany a competitive basic salary and bonus scheme.
Please contact Adam Sommerville on 0207 246 2635 for a discreet and confidential conversation about the role. Alternatively, please email adam.sommerville@lmarecruitment.com