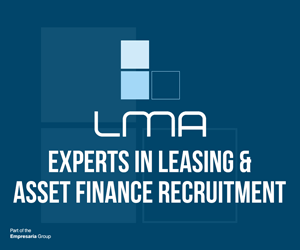 Competitive basic + Bonus + Benefits.
LMA Recruitment have partnered with a leading Asset Finance Lender that is looking for a Credit Team Leader to join their Credit Risk department.
You will be responsible for the evaluation and underwriting in line with the central risk policies and discretions as well as to manga a team of underwriters. Your duties will include:
Maintain and promote excellent governance and credit processes.
Day to day supervision of the team.
Ensure the credit risk proposals are split fairly between each one.
Training and development of the team including one-to-one meetings.
Underwrite the deals by analyzing the credit data and financials as well as calculating ratios.
Manage the credit reference agency/brokers/market reports.
Prepare credit risk reports.
Authorise the deals that are outside the underwriters mandates.
In order to be considered for this position you ideally possess:
Minimum 5 years of Credit experience.
Asset Finance/Leasing working experience.
Strong attention to detail.
Excellent knowledge of underwriting deals, analyzing data, evaluating risk.
Managerial experience.
Self-disciplined and time efficient.
This is an excellent opportunity and a range of benefits accompanies the salary quoted above including a superb Bonus, private Healthcare and a market leading non-contributory pension scheme.
Please contact Victoria Rua on 0207 246 2640 for a discreet and confidential conversation about the role. Alternatively, please email victoria.rua@lmarecruitment.com