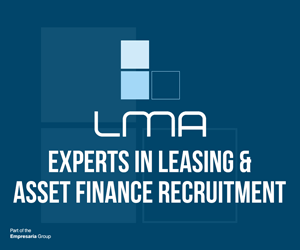 Competitive basic salary plus + benefits.
We are currently working with a prestigious Brokerage based in Surrey that is looking for an Internal Sales professional to join their team.
This will be an office based role and it will involve:
Handling all Business Finance client requests.
Researching and qualifying client prospects.
Managing existing relationships and winning new business.
Liaising with suppliers, customers & Lessors.
In order to be considered for this opportunity you will ideally possess 2 years' experience gained in the Leasing & Asset Finance industry and have working knowledge of CBILS.
This is a fantastic opportunity to join a business where there is a genuine opportunity for career progression and where your hard work will really be valued and recognised. An excellent range of benefits accompanies the salary quoted above including significant commission opportunity.
Please contact Victoria Rua on 0207 246 2640 for a discreet and confidential conversation about the role. Alternatively, please email victoria.rua@lmarecruitment.com