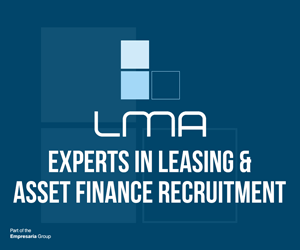 Competitive Basic salary plus excellent bonus and benefits.
LMA Recruitment have partnered with the Asset Finance subsidiary of a prestigious Bank that is looking for an experienced Small-Ticket Credit Underwriter/Team Leader to join their established and highly performing team. Despite these unprecedented times, our Client has continued to write a high volume of Tier 1 small-ticket business and they would like this individual to be instrumental in ensuring that the credit team's success continues.
The role will involve analysing balance sheets, profit and loss accounts and cash flow statements to determine the risk involved in extending credit to businesses. You will also generate and evaluate financial ratios, using internal credit tools to assess customers' financial status. The deals will generally be less than £150,000 in size and you will need to work accurately and efficiently.
You will have the desire and confidence to manage and develop direct reports, working closely with the Head of Credit;
In order to be considered for this role, you must possess a minimum of 4 years' credit experience where you have been analysing company financials as well as some management experience. You must also have experience gained within the leasing and asset finance industry.
Our Client has managed to recruit a number of candidates during the pandemic using 'video interviews' so the onboarding process won't be slowed down.
This is a great opportunity to join a very highly regarded business in the industry where there is good scope for career development and progression. The business offer some of the best benefits on the market including an excellent pension scheme, bonus, healthcare and a range of additional Banking benefits.
Please contact Adam Sommerville on 0207 246 2635 for a discreet and confidential conversation about the role. Alternatively, please email adam.sommerville@lmarecruitment.com