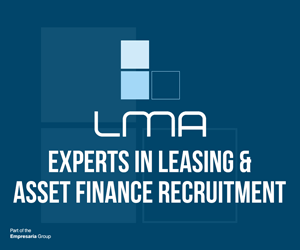 £50,000 - £65,000 plus bonus and benefits.
We are working closely with an established provider of finance to SME businesses that is currently looking to recruit 2 Corporate Credit Analysts to join their established team based in Berkshire.
The roles will sit in the UK Credit team, which is responsible for asset based facilities for Corporate and Large Enterprise entities. You will report to the Head of UK Credit and the assets under review will be mostly traditional hard assets.
Responsibilities will include:
Undertake detailed credit analysis and complete periodic reviews of corporate counterparties. Managing counterparty risk exposure including approving drawdowns and new exposure.
Modelling secondary and collateral-based security.
Analysing economic and market events and assessing their impact on the portfolio.
Conduct full credit due diligence including business review, financial analysis and cash flow modelling.
Evaluate transaction structure, legal documentation and covenants.
Work closely with the sales team to understand and structure transactions.
Preparing rating proposal and monitoring credit proposal.
Briefing senior management and liaising with clients when required.
Involved in the portfolio management and the production/presentation of ad hoc corporate and credit market analysis.
In order to be considered for this opportunity it is anticipated that you will have at least 5 years' experience in a corporate lending environment. You will be familiar with Internal Ratings Based (IRB) approach and have previous experience of Moody's risk tools and methodology. It's important that have demonstrable experience of presenting large value credit papers to board level credit authorities.
These are fantastic opportunities to join a business where there is a genuine opportunity for career progression and where your hard work will really be valued and recognised. An excellent range of benefits accompanies the salary quoted above.
Please contact Adam Sommerville on 0207 246 2635 for a discreet and confidential conversation about the role. Alternatively, please email adam.sommerville@lmarecruitment.com