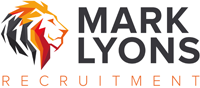 Excellent Salary, Car, Bonus and Benefits Package.
Our client is a leading financial services institution who are seeking someone to Head up their Transportation, Industrial and Construction division. To be considered for this role you must have leadership experience in the hard asset sector, ideally from within a vendor capacity but would look at strong leaders with a direct asset finance background. You will have the drive and ambition to build on the success already achieved in this company and drive future ROE.
The Role
We are looking for someone who can deliver a strategy which leads to transformational growth of this division. You will be working with manufacturers and dealers including stocking businesses while maintaining a reputation for strong service levels.
Manage and lead the TIC team including all reviews, development and personnel requirements.
Achieve TIC target objectives in volume, margin and income and other objectives as set by the directors as required.
Work at CEO level with the TIC Introducers and manage a team of internal and external salespeople to deliver quality service to TIC customers in line with their sales and overall strategy.
Deliver returns for the business in line with key target objectives within budgetary requirements.
Develop strong effective interaction with Risk, New Business, Finance and other support divisions to ensure smooth service, resolve issues and develop and enhance the business services to vendors.
Knowledge of equipment assets including security valuations & residual values is essential along with developing a good working relationship with the Asset Management team.
Leverage off in-depth knowledge of all finance products (Lease, HP & Operating Lease) and funding structures (Loan & Charge, Sale of Receivables, Lease Assignment, Stocking) as well as a keen knowledge of the market sectors within the TIC range of equipment.
Develop relationships with existing and new manufacturers and suppliers in the plant, construction equipment, machine tool, handling and logistics sectors with a view to supporting them with a vendor finance product.
Candidate Requirements:
Ideally 10 years+ experience in hard asset finance leadership.
Understanding of the requirements to meet all FCA and compliance standards important to the role.
In depth risk, legal and asset knowledge of vendor finance together with the ability to market the company`s products and services and calculate and set market competitive pricing.
Proven experience of working at CEO level.
Experience in inspiring and leading a team to change in line with new business directions.
Flexibility and positive attitude.
Good presentation skills and team coaching capabilities.
Must have vision, drive and personal presence.
Drives a culture of sharing expertise and learning.
Creates a culture of accountability, innovation and growth.
Ensures priorities are aligned to the business plan and objectives.
Creates a strong and ethical business environment to optimise the service delivered to customers.
Ability to act with integrity at all times and embrace the philosophy of treating customers fairly.
Contact: In the first instance please send your cv to Mark Lyons at mark@marklyonsrecruitment.com or call 0161 258 0053 or 07470 476320 for a confidential discussion.
If this role isn't in the right location but you wish to register, then please visit www.marklyonsrecruitment.com to submit your details.