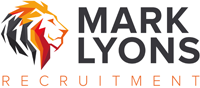 Excellent Salary, Bonus and Benefits Package.
Our client is a leading financial services institution who are seeking someone to join one of their specialist key industry teams as an internal account manager.
The Role
The purpose of the Internal Account Management team is to work alongside Relationship Managers, other Internal Account Managers and Risk to create, build and maintain excellent relationships with their vendor / dealer / broker partners maximising volumes and profitability.
It is preferable for the successful candidate to have had a minimum of 2 years previous experience in direct sales from within the leasing / finance industry and have a decent level of knowledge about the credit process and liaising with underwriting teams on deals. However suitable candidates may also be considered who have leasing \ finance experience from other departments who are wanting to develop their career in a more customer facing type role.
This role will have continual contact with both internal and external customers therefore the ability to build relationships and prioritise work will be key to their success as will the ability to demonstrate empathy and understanding whilst maintaining a clear focus on the sales objective.
This is a great time to be joining a business that has seen great growth over the past couple of years.
Contact: In the first instance please send your cv to Mark Lyons at mark@marklyonsrecruitment.com or call 0161 258 0053 or 07470 476320 for a confidential discussion
If this role isn't in the right location but you wish to register, then please visit www.marklyonsrecruitment.com to submit your details.