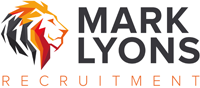 £50-65k basic doe, company car, strong level of bonus earnings and benefits package.
Our client is a division of a well-established and leading independent lending business who have seen significant growth in recent years. We are looking for someone to manage a portfolio of dealer and direct end user relationships as well as bring on board new clients.
Role and Resposibilities:
Promote the services of the company to existing customers, new prospects, manufacturers and dealers within the sectors that they operate in.
Act as relationship manager for existing and new, vendor and customer relationships as appropriate to the channel.
Negotiate commercially acceptable transactions with customer key decision makers. Obtain financial and non-financial information to complete credit applications for sanctioning within the credit process.
Manage personal activity and pipeline to ensure personal targets are achieved. Ensure timely and accurate reporting of activity and results using CRM and other systems as required and advised from time to time.
Work as part of a regional team reporting to the Regional Sales Director.
Demonstrate an awareness of competitor activity and market developments and feed these back as required. Contribute to the Regional and wider business development strategy through positive interaction with other members of the team.
Represent the company at trade exhibitions, events and functions as required from time to time.
The Candidate
If you have a background in Agricultural leasing then that would be an advantage but not necessary as there will be some other hard asset sectors to manage as well.
You may be working for a main lender, independent leasing business or even a broker. What is key is that you will have excellent business development, customer service and presentation skills and are always striving to maximise business opportunities.
We will consider candidates from the asset finance sector however we will consider other candidates who are used to working in a manufacturer and dealer group finance environment or have experience in the stocking finance sector.
Contact: In the first instance please send your cv to Mark Lyons at mark@marklyonsrecruitment.com or call 0161 258 0053 / 07470 476320 for a confidential discussion.
If this role isn't in the right location but you wish to register, then please visit www.marklyonsrecruitment.com to submit your details.